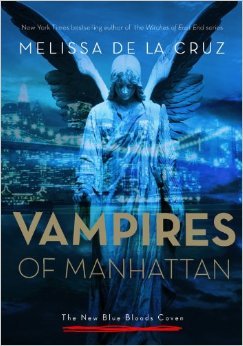 Book Description
The Vampires of Manhattan is "hipster horror"--the memorable characters from her Blue Bloods series are older and cooler than before, trying to build "Millennial" lives in the bustle of Manhattan while battling forces of evil and, of course, each other.
Hero of this sexy, paranormal action tale is Oliver Hazard-Perry, former human conduit, and Manhattan's only human-turned-vampire, now the head of the Blue Bloods Coven. When his all-too-human lover is found murdered on the eve of the coven's annual Four Hundred Ball--a celebration meant to usher in a new era in vampire society, and to mark the re-unification of the Coven after decades of unrest and decay--Oliver is devastated.
Now, not only is he trying to create a new world order for the immortal elite, he's the prime suspect and is stalked by the newly installed head of the vampire secret police. Because according to the new rules, vampires who take human life can now be executed. Burned.
How can an immortal sentenced to die fight back? He has to find the killer--and the answers lie deep in vampire lore.
My Review
*SPOILER ALERT*
I enjoyed this older Blue Bloods group. It doesn't seem to have the magic of the Young Adult series though. It was an average book. Nothing too exciting and the plot was predictable. I pretty much guessed the killer before half way through.
I didn't really like Ara, I honestly found myself simply skimming her chapters. She lost me from the first page. I just couldn't connect with her.
Ollie has changed so much. I really miss the teenager he used to be. He was so loyal and nerdy and wonderful. It seems now all the power has gone to his head.
Mimi is still amazing. I'll always love the selfish and spoiled angel. I enjoyed her and Kingsley's chapters the most. I found myself almost feeling how I used to for the series.
I really miss Jack & Sky and was glad to see them in the last chapter. They have twins! I hope to read more of them in the future books from this new series.
Favorite Quote
There isn't one. Nothing was really good enough to quote from this book. There was some very awkward passages about body odor and Oliver now being 'ripped'.