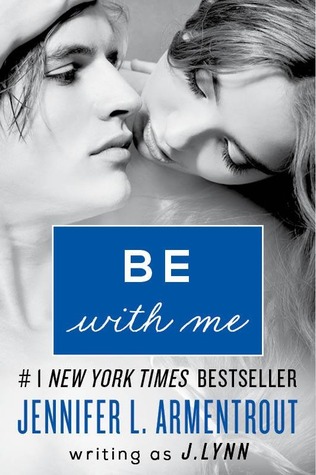 Book Description
Teresa Hamilton is having a rough year—she's in love with her big brother's best friend, but he hasn't spoken to her since they shared a truly amazing, mind-blowing, change-your-life kiss. She got out of a terrible relationship. And now an injury is threatening to end her dance career for good. It's time for Plan B – college. And maybe a chance to convince Jase that what they have together is real.
Jase Winstead has a huge secret that he's not telling anyone. Especially not his best friend's incredibly beautiful sister. Even though he and Teresa shared the hottest kiss of his life, he knows that his responsibilities must take priority. He certainly doesn't have time for a relationship. But it doesn't help that all he can think about kissing the one girl who could ruin everything for him.
As they're thrown together more and more, Jase and Tess can't keep denying their feelings for each other. But a familiar danger looms and tragedy strikes. As the campus recovers, the star-crossed couple must decide what they're willing to risk to be together, and what they're willing to lose if they're not… (From Goodreads)

Review
*SPOILERS AHEAD*
Teresa Hamilton is a dancer. She wants to make it big. Then she has an accident and she has to wait and see if she will be able dance again. she goes off to college taking classes to be a teacher. The same college as her older brother and his best friend, Jase. The same best friend who kissed her a year ago and whom she has strong feelings for. Things are bumpy from the start.
Jase Winstead has secrets. A dark past that keeps him very truly living his life. He has feelings for Teresa but refuses to allow himself to truly be with her (thus the name of the book).
The book is pretty predictable, I saw the two big twists coming from a mile away. It was still an enjoyable read though. I've not read the first in this series yet but I've seen a lot of reviews and most said this wasn't as good as the first and I could see that. I mean this book is good but the way the couple yo-yo can get boring or even upsetting. But Jase had so many reasons to push her away. He loved her but he didn't want to lose her like he lost Kari (it's always awesome when book characters share my name).
Teresa is ready to give him everything, even after being abused by her ex. She trusts Jase and loves him. He keeps pushing her away and she doesn't find out the full reason until close to the end of the book. What I liked was she was even willing to accept Jack and for a girl that young it's usually something that wouldn't happen.
They make a cute couple and this book is very cute. It deals with abuse in a tasteful way and I really enjoyed how Teresa wasn't a scared victim anymore. She was a strong young woman. She would make a good role model.
I usually do stars when I review a book but there is so many cupcakes in this novel that I wanted to copy that. So.... 4 cupcakes for this book!
Favorite Quotes
"I love you like I love cupcakes."
"My spine straightened as I gaped at him. "Are you fucking serious?"
He blinked once and then narrowed his eyes. "You don't need to cuss."
"I'll fucking cuss if I want to fucking cuss," I snapped. "Fucker."