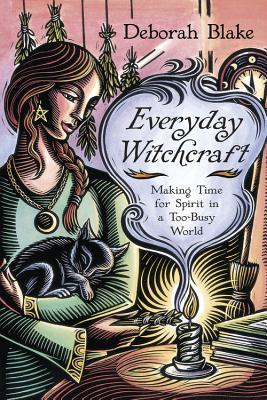 Book Description
Everyday Witchcraft is a book for today's Witch--busy and overwhelmed, but still longing to find a way to make a spiritual connection and integrate her Pagan beliefs with her everyday life. Simple, fun, and easy to follow, this book is both practical and empowering. Includes "5 Minute Rituals" along with suggestions for easy daily or monthly practice. Bring magick into your everyday life!










My Review
*I received a copy of this book from NetGalley in exchange for an honest review*
I came from a very religious family. I was taught anything that wasn't what we believed was wrong and that they were going to Hell unless we could get them to see the truth. I no longer believe that of course. But I do believe there is a higher power out there. I believe in a God/Goddess. This is the very first book I've ever read about witchcraft and I happened to really enjoy it. I loved it because it wasn't over my head. I still understood everything. I learned so much! I found myself sucking in every word like I was in a trance. It's also good for someone who has lost their Pagan ways because of their busy life and just want to reconnect. I really enjoyed it and would recommend it to anyone interested in the subject matter. My favorite part was the clear writing the author had. It was like she was in front of me speaking. I wish more authors would take this approach in this genre.