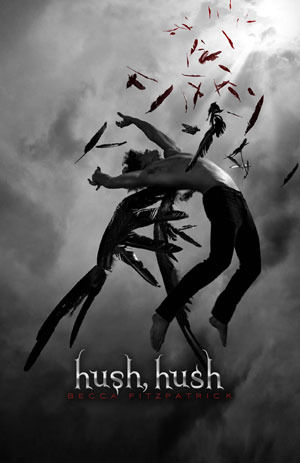 Description
A SACRED OATH
A FALLEN ANGEL
A FORBIDDEN LOVE
Romance was not part of Nora Grey's plan. She's never been particularly attracted to the boys at her school, no matter how hard her best friend, Vee, pushes them at her. Not until Patch comes along. With his easy smile and eyes that seem to see inside her, Patch draws Nora to him against her better judgment.
But after a series of terrifying encounters, Nora's not sure whom to trust. Patch seems to be everywhere she is and seems to know more about her than her closest friends. She can't decide whether she should fall into his arms or run and hide. And when she tries to seek some answers, she finds herself near a truth that is way more unsettling than anything Patch makes her feel.
For she is right in the middle of an ancient battle between the immortal and those that have fallen - and, when it comes to choosing sides, the wrong choice will cost Nora her life.
My Thoughts
*SPOILER ALERT*
When I first read this book in 2010 I hated it. I thought it was overrated and boring. It also felt like most of the books that time, a Twilight feel. Maybe I'm the only one who feels that way. Now though, five years later when I'm missing books that have that Twilight feel, I enjoyed it. It had action and romance and a somewhat strong female lead. I didn't like how quickly Nora seemed to fall for Patch, even though she told herself to stay away she still let him be around her. He seemed so dark and yet she gave him a chance, that wasn't very smart of her. After all, he came with the intent to kill Nora. I can say that I did not connect with Nora at all and I really wanted to.
I also think the side characters could've been fleshed out more, to me they just felt flat and like they were only there to help further the plot. I like it in books when every character feels real. Like, most of Jennifer L Armentrout books. She knows how to truly make them feel real. I'd like to hope that as the series went on the side characters get there chance to grow as well. I do really miss books about Fallen Angels/Demons, there used to be a lot more now I feel they are fading away.
Now, this book isn't the best around, there are far better ones out there but it was enjoyable, I found it hard to put down even though it was very predictable and nothing really seemed original. If you haven't read this book yet and are looking for a quick read. I'd say give this a shot.
This is a short review but I can say now that after so many years of hating this book, I'm now planning to read the rest of the series.
Quotes
1) "You smell good, too," said Patch
It's called a shower." I was staring straight ahead. When he didn't answer, I turned sideways. "Soap. Shampoo. Hot water."
Naked. I know the drill."
2) "Say 'provoking' again. Your mouth looks provocative when you do."
3) "Keep in mind that people change, but the past doesn't."
This was going to be a movie but I'm not sure what's going on with that, oh well.