Hello buttercups! I recently had the amazing opportunity to ask the author (Ellery A. Kane) of the amazing indie trilogy
Legacy
a few questions. These books are set in a dystopian future where a drug can control how you feel. There is romance and some killer action. If you have not read these books get ahold of them now! They need to be at the top of your to-read list. You don't know what you're missing! There are currently two books out right now:
Book 1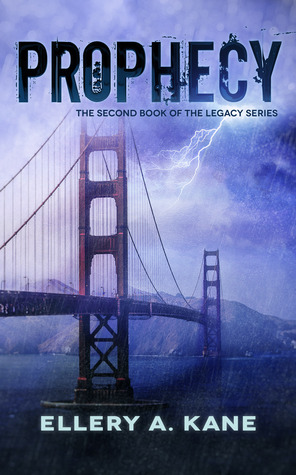 Book 2
1) Do you have any strange writing rituals/routines?
I require absolute silence—no competition for the voice in my head. I usually talk to myself when I write. Speaking the words aloud helps me figure out when something's not working or just doesn't sound right. That, and lots of Diet Peach Snapple.
2) Who is your favorite character to write?
My favorite character in the series is Quin McAllister. Even though Lex is the heroine of the story and we see the world through her eyes, Quin and his transformation embody the inspiration of the book: learning to accept your past without allowing it to define you. Plus, he is the perfectly irresistible combination of handsome and mysterious.

3) Where did the inspiration for the Legacy trilogy come from? It wouldn't have anything to do with your job now would it? (For those that don't know Kane is a forensic psychologist). What does one do as a forensic psychologist?
My "real" job definitely inspired Legacy. As a forensic psychologist, I meet a lot of people--not in the "Hi, how are you?" kind of way--more like, tell me the deepest, darkest things about yourself. Right now, my primary job responsibility is evaluating prison inmates, most of whom have committed murder and are coming up for parole. Through my work, I've learned that everybody has secrets; everybody has a past. Some struggle to get over it; some learn from it; some are changed by it; some are haunted. It was that idea, what we do with our pasts, that inspired Legacy.
4) How important are names to you in your books? Did you choose the names because they sounded cool or is there some hidden meaning?
I think naming characters is important, and I spend a lot of time considering different names for each of my characters. I want the name I select to help build the character's identity and to sound consistent with who they are in the world. No hidden meaning, but lots of thought.
5) If you could cast your characters in a movie, who would play them?
Walking the red carpet for Legacy would be: Theo James as Quin McAllister; Chloë Grace Moretz as Lex Knightley; Ashley Greene as Elana Hamilton; Josh Hutcherson as Maximillian Powers; William Moseley as Edison Van Sant; Morgan Freeman as Augustus Porter; and Susan Sarandon as Dr. Victoria Knightley.
6) I saw on your Goodreads Author Profile that you wrote short stories when you were younger but only recently got back into writing, what made you want to start again? What was it like not writing for so long? I know that I would go crazy not writing for so long.
My love for reading and writing began as a child, but I never seriously considered "writing" as a career. It was always just something fun to do. I wrote short stories, shared them with my English class, and entered various writing competitions. When I pursued a career as a forensic psychologist, I stopped writing for fun. Ironically, as a psychologist, most of my job is writing—a very different kind of writing, analytical and logical. So, I suppose, I never really stopped being a writer. But, in the back of my mind, I always knew I'd return to creative writing. Then, last March, I just decided—now is the time. When I first started up again—after a ten or so year hiatus--it was painfully slow, and I remember thinking: This is why it takes people years to write a book! But, after a while, something clicked, and I just couldn't stop writing. I finished Legacy in about six weeks.

7) How did you come up with sexy Quin? Is he inspired by anyone? What about Lex, how did you create her?
Quin is that guy that every girl falls for at least once. A misunderstood rebel with a soft heart under his tough exterior. No one person inspired any of my characters, but I stole little bits here and there. There were certain things that I knew about Lex right away. I knew she would be insatiably curious about the world around her and the people in it. I knew she would have a complex relationship with her mother. And I knew she would be, at her core, capable of great empathy and understanding, which is one of the reasons Quin is drawn to her.
8) If you were only allowed to read three books for the rest of your life, which three would you choose and why?
Such a tough question! That sounds like a cruel dystopian world. If I had to read these books for the rest of my life, I'd probably pick at least one that I haven't read…something super challenging and fascinating like Stephen Hawking. I also enjoy lyrical and literary writing, so I'd throw in something like Toni Morrison's The Bluest Eye or maybe a book of short stories by Joyce Carol Oates. On the flip side, I revel in a good mystery or thriller, so maybe a little Stephen King. And like my main character, Lex, I am a huge fan of Mary Oliver's poetry. Oh boy, I think I'm already over my limit, and I haven't even mentioned my young-adult favorites, Harry Potter, Hunger Games, Divergent, The Sea of Tranquility…obviously, I would not last long in this world you've created!
9) What was the hardest scene to write for Prophecy?
To be honest, the whole book was difficult to write…much harder than Legacy. Writing a sequel comes with a unique set of challenges. There's the fear that it won't be as good as the first, that you'll disappoint readers…but I've been motivated by my love for writing and my desire to tell the rest of Lex and Quin's story.

10) Can you give us any spoilers for Revelation? (the final book in this exciting trilogy)
Revelation is defined as a surprising and previously unknown fact, especially one that is made known in a dramatic way. Let's just say there are a few of these in store in the third and final book. I'm hoping that Revelation will be released by early winter 2015.

There you go folks, a peek into Kane's writing, the world of Legacy, and Kane herself! Buy your copies of Legacy and Prophecy today from these sellers listed below. You need to be caught up for when Revelation comes out hopefully on the end of the year!
1)
Amazon
2)
Barnes & Noble
3)
Books-A-Million