Everyone has heard of the them, we wait impatiently to get our hands on a copy to read, and then the worst happens... we are completely left screaming at the book on the last page, or crying. Or maybe just thinking, 'what the fuck just happened?'
Well, this has happened to me three times already, I've read reviews on the books and they have been singing their praise, makes me wonder if maybe I'm reading a different book from the rest... But without further ado, here is much three let downs of 2015 (so far):
THERE WILL BE SPOILERS. YOU'VE BEEN WARNED.
1)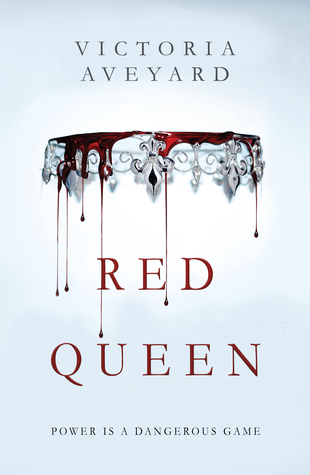 Lots of reviews for this book were 4-5 stars on
Goodreads
but I only gave it three stars and even then I was being kind. It just felt rushed to me. There was a lack of detail and world building, I mean it was there but it could've been kicked up a notch and made to be superb. It just felt like the author mixed a few young-adult dystopian series together and you get Red Queen.
Description
The poverty stricken Reds are commoners, living under the rule of the Silvers, elite warriors with god-like powers. To Mare Barrow, a 17-year-old Red girl from The Stilts, it looks like nothing will ever change.
Mare finds herself working in the Silver Palace, at the centre of
those she hates the most. She quickly discovers that, despite her red blood, she possesses a deadly power of her own. One that threatens to destroy Silver control.
But power is a dangerous game. And in this world divided by blood, who will win? - From Goodreads
2)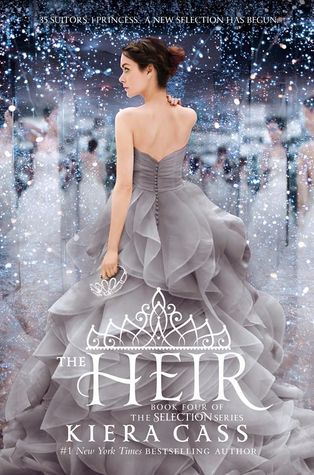 Let me start off by saying that I LOVE the first three in this series. I devoured them each book in one sitting. Even now, I still go back and reread parts of them all the time. They are such a guilty pleasure. They aren't perfect but they had a heroine I cheered for even though she was very wishy washy when it came to the young man she wanted. I still liked her, she was a good person.
Next comes her daughter, Eadyln.... good Goddess, she is a spoiled little bitch and I wanted a kill her. As my mum would say, 'she thinks her shit don't stink'. Well, it does and I'm so angry at America and Maxon for raising their daughter this way. America grew up so freaking poor she should have taught her daughter much better. I gave this book two stars only because at the end she does get a WEE BIT better.
Description
Twenty years ago, America Singer entered the Selection and won Prince Maxon's heart. Now the time has come for Princess Eadlyn to hold a Selection of her own. Eadlyn doesn't expect her Selection to be anything like her parents' fairy-tale love story. But as the competition begins, she may discover that finding her own happily ever after isn't as impossible as she always thought.
3)
This still is one of my favorite series but I'm still upset how the author ended it. I enjoy love triangles, I always have and always will. I know some people really hate them and well, to each their own. What I HATE about them is when the author makes them all get together... yeah... I'd rather the guy I want to win lose then make them all share the girl. It's degrading to the guys and to me it makes them look like pansies not to make the girl choose or to just leave her and find someone else.
Description
After surviving a disastrous battle at prom, Alyssa has embraced her madness and gained perspective. She's determined to rescue her two worlds and the people and netherlings she loves. Even if it means challenging Queen Red to a final battle of wills and wiles . . . and even if the only way to Wonderland, now that the rabbit hole is closed, is through the looking-glass world--a parallel dimension filled with mutated and violent netherling outcasts. In the final installment of the wildly popular Splintered trilogy, Alyssa and her dad journey into the heart of magic and mayhem in search of her mom and to set right all that's gone wrong. Together with Jeb and Morpheus, they must salvage Wonderland from the decay and destruction that has ensnared it. But if they succeed and come out alive, can everyone truly have their happily ever after?
What about you guys? Do you have any let downs so far this year? Let me know in the comments.