I'm planning on reading these books this week! Let's get right to it!
1)
Enter the Realm of Flesh
"The blade seemed to cut the air itself apart. Before he could stop, he had created a strange, ineffable crack in the air. Then, an arm reached through ... and shortly afterwards, a body followed."
Michael Phoenix is just your ordinary misfit teenager. He lives in a New England small town, his father ran off a year ago, and he falls asleep in school every now and then. However, one night, Michael accidentally opens a portal to another world, and an alien creature invades his home. All he thought he knew about the world is shattered when he is plunged into a world of darkness, a world that's strange and alien—a world that once was home to him.
Michael embarks on a journey to the darkest corners of the Earth in search for purpose, home, and vengeance. He is ready to do all it takes, even if he must go to the source of his nightmares—even if he must enter the Realm of Flesh. Along the way, he gains supernatural abilities and learns to cope with loss.
A horror journey that ramps up towards a climactic showdown in the end. There's gore, twists, and violent action galore in this dark coming-of-age story. By the end of the day, each of the three main characters will have shed their fair share of blood and learned their lesson—if they live to see the end of the day.
2)
The Iron King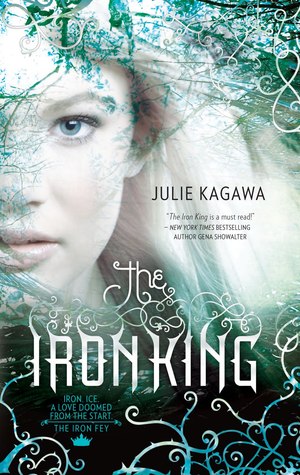 Meghan Chase has a secret destiny; one she could never have imagined.
Something has always felt slightly off in Meghan's life, ever since her father disappeared before her eyes when she was six. She has never quite fit in at school or at home.
When a dark stranger begins watching her from afar, and her prankster best friend becomes strangely protective of her, Meghan senses that everything she's known is about to change.
But she could never have guessed the truth - that she is the daughter of a mythical faery king and is a pawn in a deadly war. Now Meghan will learn just how far she'll go to save someone she cares about, to stop a mysterious evil, no faery creature dare face; and to find love with a young prince who might rather see her dead than let her touch his icy heart.
3)
Unhinged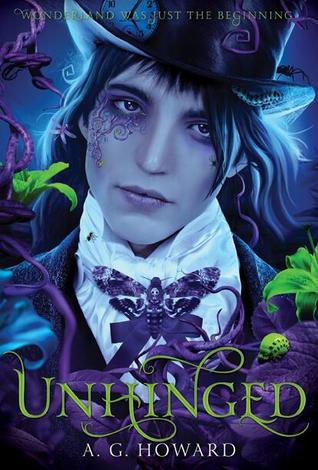 Alyssa Gardner has been down the rabbit hole and faced the bandersnatch. She saved the life of Jeb, the guy she loves, and escaped the machinations of the disturbingly seductive Morpheus and the vindictive Queen Red. Now all she has to do is graduate high school and make it through prom so she can attend the prestigious art school in London she's always dreamed of.
That would be easier without her mother, freshly released from an asylum, acting overly protective and suspicious. And it would be much simpler if the mysterious Morpheus didn't show up for school one day to tempt her with another dangerous quest in the dark, challenging Wonderland—where she (partly) belongs.
As prom and graduation creep closer, Alyssa juggles Morpheus's unsettling presence in her real world with trying to tell Jeb the truth about a past he's forgotten. Glimpses of Wonderland start to bleed through her art and into her world in very disturbing ways, and Morpheus warns that Queen Red won't be far behind.
If Alyssa stays in the human realm, she could endanger Jeb, her parents, and everyone she loves. But if she steps through the rabbit hole again, she'll face a deadly battle that could cost more than just her head.