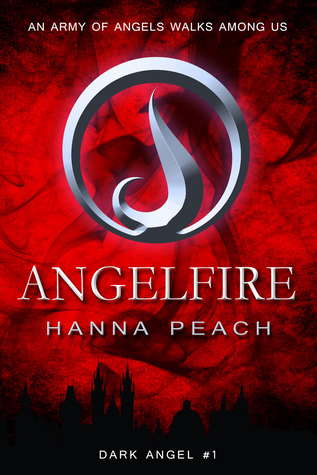 Description
Forget everything you know about angels…
You'll likely find Alyxandria slicing demons with her blades rather than plucking at harp strings. Whether it's with weapons, unarmed or with the "borrowed magics" of distilled angel-blood tattoos, she trains harder than any other Seraphim warrior to prove she is nothing like her parents who abandoned her to become Rogues.
When Alyx starts displaying the signs of a strange new magic, most don't believe her and no one has answers for her. She starts to investigate for herself. The web of lies she uncovers will shatter her world and she'll be forced to risk everything for Israel, a mortal she barely knows.
Alyx and Israel will soon realize that their destinies are inexplicably tied - and that their choices will determine the fate of Earth itself.
It begins in Angelfire.
Book Breakdown
I was given this book from the author in exchange for an honest review.
Alyx, our main character is an 18 eighteen year old lightwarrior and pretty damn good one at that. She's also the daughter of two rouge's and that's not the best thing in this world. Though everything changes for her when she starts having visions. This leads her to discover that her future and destiny are nothing like she thought they'd be. Alyx is a strong character and yet she can still be soft and I like that. She's real. She's a rebel in her own way I love rebels so much.
I love the writing style, it was clear and easy to follow. It followed well, not once did I laugh at cheesy dialogue. I did have to knock one star away form this book for how long it too me to get into... I was about 30% in when I actually found myself invested in Alyx and wanted to know what happened next. Once you get past that part the story was flawless and kept me reading way into the night!
There are so many elements in this book that I think just about anyone found find something to love about it. There's so sweet friendships, awful betrayals that make you want to cry and some great action! I seriously can't wait to jump into the next book!