The Gemstone Chronicles Book One: The Carnelian
This was given to me for free for a review
When Aidan and Maggie find a fairy cross while rock-hunting with their grandfather, it's just an oddity. But when they discover there is an elf imprisoned in the stone and set him free, they and their grandparents, Nana and Beebop, are attacked by Dark Elves and forced to flee to the magical world of Celahir.
In Celahir, Findecano - the elf the children freed from the fairy cross - leads them on a quest to recover gemstones stolen from the Elven Bow by the Dark Elves. Without the restoration of the gemstones to the Elven Bow, the balance between good and evil in Celahir - and the human world - could tip toward evil.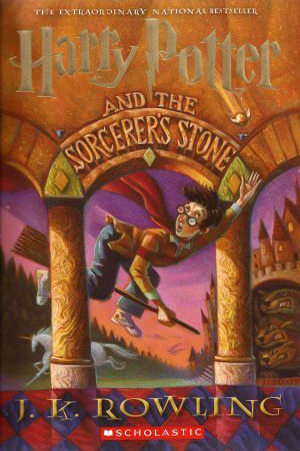 This one my boyfriend has told me to read... he said if I didn't read this series that he'd dump me... he is that much of a fanboy for this series.
Harry Potter thinks he is an ordinary boy. He lives with his Uncle Vernon, Aunt Petunia and cousin Dudley, who are mean to him and make him sleep in a cupboard under the stairs. (Dudley, however, has two bedrooms, one to sleep in and one for all his toys and games.) Then Harry starts receiving mysterious letters and his life is changed forever. He is whisked away by a beetle-eyed giant of a man and enrolled at Hogwarts School of Witchcraft and Wizardry. The reason: Harry Potter is a wizard! The first book in the "Harry Potter" series makes the perfect introduction to the world of Hogwarts.
What are you lovely tulips reading? Let me know in the comments.