I've gotten this book so many times and then turned around and unhauled it but this time I've decided to just keep it. It's one of my favorite books.
About three things I was absolutely positive.
First, Edward was a vampire.
Second, there was a part of him - and I didn't know how dominant that part might be - that thirsted for my blood.
And third, I was unconditionally and irrevocably in love with him.
In the first book of the Twilight Saga, internationally bestselling author Stephenie Meyer introduces Bella Swan and Edward Cullen, a pair of star-crossed lovers whose forbidden relationship ripens against the backdrop of small-town suspicion and a mysterious coven of vampires. This is a love story with bite.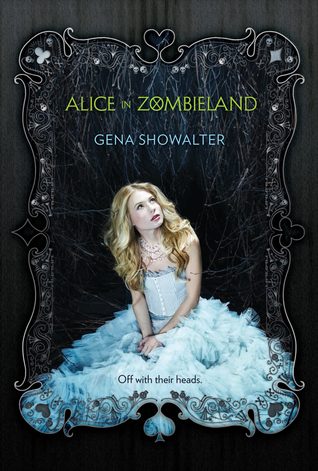 I love this series so much! But I've never owned any of them until now...
She won't rest until she's sent every walking corpse back to its grave. Forever.
Had anyone told Alice Bell that her entire life would change course between one heartbeat and the next, she would have laughed. But that's all it takes. One heartbeat. A blink, a breath, a second, and everything she knew and loved was gone.
Her father was right. The monsters are real.
To avenge her family, Ali must learn to fight the undead. To survive, she must learn to trust the baddest of the bad boys, Cole Holland. But Cole has secrets of his own, and if Ali isn't careful, those secrets might just prove to be more dangerous than the zombies.
My little sister actually got this one for me. Now I have the whole trilogy.
After surviving a disastrous battle at prom, Alyssa has embraced her madness and gained perspective. She's determined to rescue her two worlds and the people and netherlings she loves. Even if it means challenging Queen Red to a final battle of wills and wiles . . . and even if the only way to Wonderland, now that the rabbit hole is closed, is through the looking-glass world--a parallel dimension filled with mutated and violent netherling outcasts. In the final installment of the wildly popular Splintered trilogy, Alyssa and her dad journey into the heart of magic and mayhem in search of her mom and to set right all that's gone wrong. Together with Jeb and Morpheus, they must salvage Wonderland from the decay and destruction that has ensnared it. But if they succeed and come out alive, can everyone truly have their happily ever after?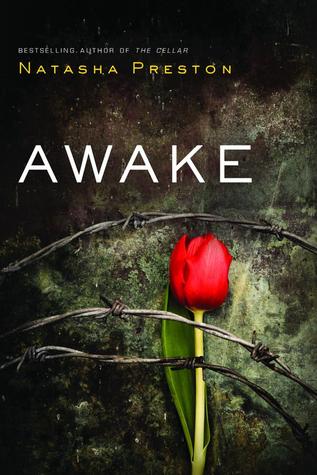 Scarlett doesn't remember anything before the age of five. Her parents say it's from the trauma of seeing her house burn down, and she accepts the life they've created for her without question—until a car accident causes Scarlett to start remembering pieces of an unfamiliar past.
When a new guy moves into town, Scarlett feels an instant spark. But Noah knows the truth of Scarlett's past, and he's determined to shield her from it...because Scarlett grew up in a cult called Eternal Light, controlled by her biological parents.
And they want her back.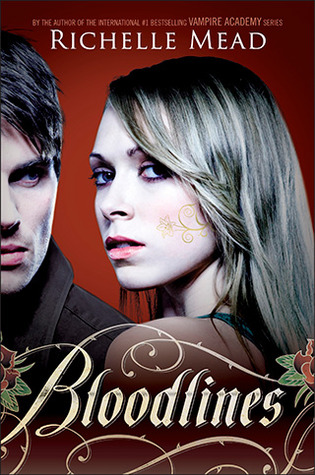 I wasn't free of my past, not yet.
Sydney's blood is special. That's because she's an alchemist - one of a group of humans who dabble in magic and serve to bridge the worlds of humans and vampires. They protect vampire secrets - and human lives. But the last encounter Sydney had with vampires got her in deep trouble with the other alchemists. And now with her allegiences in question, her future is on the line.
When Sydney is torn from her bed in the middle of the night, at first she thinks she's still being punished for her complicated alliance with dhampir Rose Hathaway. But what unfolds is far worse. Jill Dragomir - the sister of Moroi Queen Lissa Dragomir - is in mortal danger, and the Moroi must send her into hiding. To avoid a civil war, Sydney is called upon to act as Jill's guardian and protector, posing as her roommate in the unlikeliest of places: a human boarding school in Palm Springs, California. The last thing Sydney wants is to be accused of sympathizing with vampires. And now she has to live with one.
The Moroi court believe Jill and Sydney will be safe at Amberwood Prep, but threats, distractions, and forbidden romance lurk both outside - and within - the school grounds. Now that they're in hiding, the drama is only just beginning.
I actually got the audio book for this one. I've getting really into audio books lately.


Unexpected. Unrequited. Forbidden. Eternal. Everyone has their own love story.
And in a twist of fate, four extraordinary love stories combine over the course of a romantic Valentine's Day in Medieval England. Miles and Shelby find love where they least expect it. Roland learns a painful lesson about finding and losing love. Arianne pays the price for a love so fierce it burns. And for the first and last time, Daniel and Luce will spend a night together like none other. Lauren Kate's Fallen in Love is filled with love stories . . . the ones everyone has been waiting for.
True love never says goodbye . . .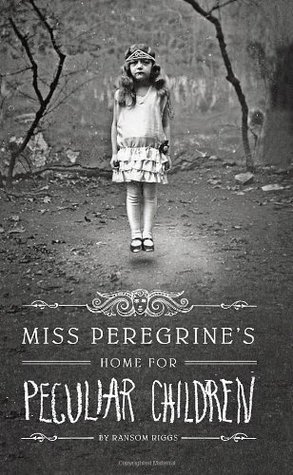 A mysterious island. An abandoned orphanage. A strange collection of curious photographs.
A horrific family tragedy sets sixteen-year-old Jacob journeying to a remote island off the coast of Wales, where he discovers the crumbling ruins of Miss Peregrine's Home for Peculiar Children. As Jacob explores its abandoned bedrooms and hallways, it becomes clear that the children were more than just peculiar. They may have been dangerous. They may have been quarantined on a deserted island for good reason. And somehow—impossible though it seems—they may still be alive.
A spine-tingling fantasy illustrated with haunting vintage photography, Miss Peregrine's Home for Peculiar Children will delight adults, teens, and anyone who relishes an adventure in the shadows.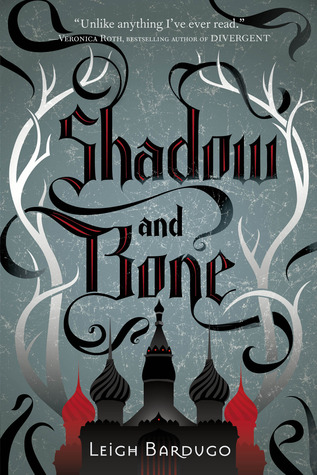 Surrounded by enemies, the once-great nation of Ravka has been torn in two by the Shadow Fold, a swath of near impenetrable darkness crawling with monsters who feast on human flesh. Now its fate may rest on the shoulders of one lonely refugee.
Alina Starkov has never been good at anything. But when her regiment is attacked on the Fold and her best friend is brutally injured, Alina reveals a dormant power that saves his life—a power that could be the key to setting her war-ravaged country free. Wrenched from everything she knows, Alina is whisked away to the royal court to be trained as a member of the Grisha, the magical elite led by the mysterious Darkling.
Yet nothing in this lavish world is what it seems. With darkness looming and an entire kingdom depending on her untamed power, Alina will have to confront the secrets of the Grisha . . . and the secrets of her heart.
Shadow and Bone is the first installment in Leigh Bardugo's Grisha Trilogy.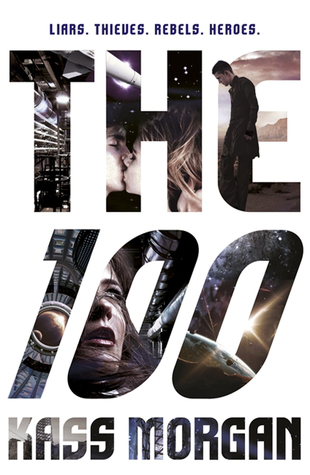 My little sister actually gave me this one as well.
NO ONE HAS SET FOOT ON EARTH IN CENTURIES - UNTIL NOW.
Ever since a devastating nuclear war, humanity has lived on spaceships far above Earth's radioactive surface. Now, one hundred juvenile delinquents - considered expendable by society - are being sent on a dangerous mission: to recolonize the planet. It could be their second chance at life... or it could be a suicide mission.
Clark was arrested for treason, though she's haunted by the memory of what she really did. Wells, the chancellor's son, came to Earth for the girl he loves - but will she ever forgive him? Reckless Bellamy fought his way onto the transport pod to protect his sister, the other half of the only pair of siblings in the universe. And Glass managed to escape back onto the ship, only to find that life there is just as dangerous as she feared it would be on Earth.
Confronted with a savage land and haunted by secrets from their pasts, the hundred must fight to survive. They were never meant to be heroes, but they may be mankind's last hope.
That's it for this book haul! Tell me below any new books you've gotten recently.