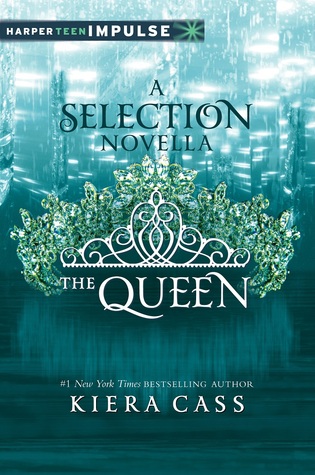 Before America Singer's story began, another girl came to the palace to compete for the hand of a different prince….
Don't miss this digital original novella set in the captivating world of Kiera Cass's #1 New York Times bestselling Selection series. This prequel story takes place before the events of The Selection and is told from the point of view of Prince Maxon's mother, Amberly. Discover a whole new Selection with this inside look at how Maxon's parents met—and how an ordinary girl named Amberly became a beloved queen.
Book Breakdown
This was a very short quick read, Amberly is such a sweet girl and I really enjoy her character. Though I want to smack her upside the head for being in love with Clarkson. He's even an asshat as a teenager! She's too good for him. But it's cute how loyal she is to him. Maybe a bit too far. The whole cutting her hair just because he mentioned it? Like really? He could tell her to jump and she would.
I hate when sweet girls get with jerks. It was so sad to hear from the Dr that she would probably never have kids (but we know she does). Clarkson was so mean though, saying the nanny could care for the baby so he wouldn't have to if they even had a kid. Like oh my God, I want to slap him over and over.
The writing as always is simple and easy to follow. Nothing special that stand out. I would get this novella if you love Amberly and want to see how Clarkson only gets worse as he gets older. I don't care that he had bad examples as a kid growing up. So many people children today and they turn out fine. He's just a waste of a human.
On the other hand, I just love being in this world though, it's so fun and yet sad when the rebels attack. Honestly, this series isn't the best but I just love it anyway. It's just so entertaining.
Favorite Quote
1) This was joy. This was love. So many words you hear about or read about, and now . . . now I knew them.