So this month I pan to read a whole lot! So many good books coming out and some I need to catch up on! So many amazing books and so little time! It drives me crazy!
1) Heir of Fire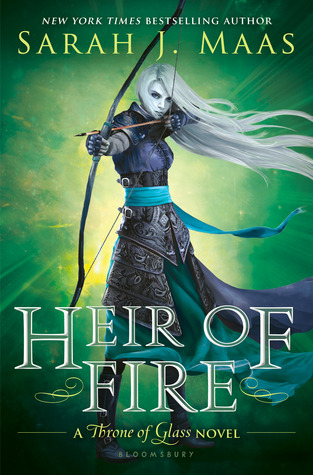 She was the heir of ash and fire, and she would bow to no one.
Celaena Sardothien has survived deadly contests and shattering heartbreak—but at an unspeakable cost. Now she must travel to a new land to confront her darkest truth...a truth about her heritage that could change her life—and her future—forever.
Meanwhile, brutal and monstrous forces are gathering on the horizon, intent on enslaving her world. To defeat them, Celaena must find the strength to not only fight her inner demons but to battle the evil that is about to be unleashed.
The king's assassin takes on an even greater destiny and burns brighter than ever before in this follow-up to the New York Times bestselling Crown of Midnight.
2) Queen of Shadows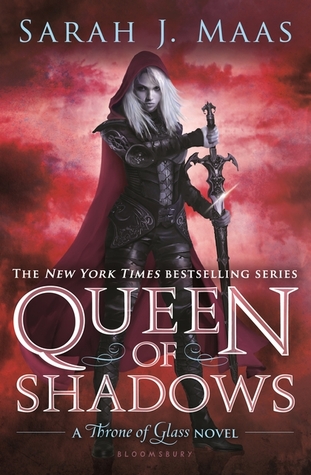 Everyone Celaena Sardothien loves has been taken from her. But she's at last returned to the empire—for vengeance, to rescue her once-glorious kingdom, and to confront the shadows of her past . . .
She will fight for her cousin, a warrior prepared to die just to see her again. She will fight for her friend, a young man trapped in an unspeakable prison. And she will fight for her people, enslaved to a brutal king and awaiting their lost queen's triumphant return.
Celaena's epic journey has captured the hearts and imaginations of millions across the globe. This fourth volume will hold readers rapt as Celaena's story builds to a passionate, agonizing crescendo that might just shatter her world.
3) The Shade of the Moon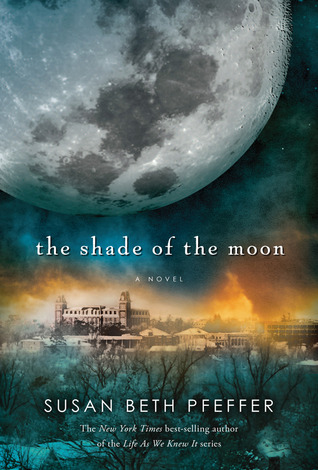 The eagerly awaited addition to the series begun with the New York Times best-seller Life As We Knew It, in which a meteor knocks the moon off its orbit and the world changes forever.
It's been more than two years since Jon Evans and his family left Pennsylvania, hoping to find a safe place to live, yet Jon remains haunted by the deaths of those he loved. His prowess on a soccer field has guaranteed him a home in a well-protected enclave. But Jon is painfully aware that a missed goal, a careless word, even falling in love, can put his life and the lives of his mother, his sister Miranda, and her husband, Alex, in jeopardy. Can Jon risk doing what is right in a world gone so terribly wrong?
4) Bloodlines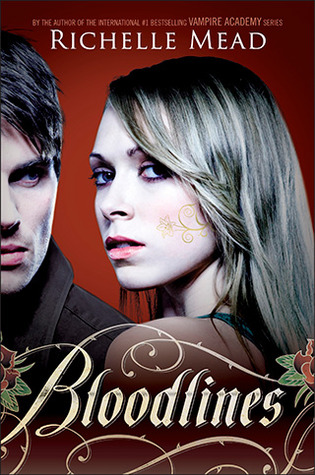 I wasn't free of my past, not yet.
Sydney's blood is special. That's because she's an alchemist - one of a group of humans who dabble in magic and serve to bridge the worlds of humans and vampires. They protect vampire secrets - and human lives. But the last encounter Sydney had with vampires got her in deep trouble with the other alchemists. And now with her allegiences in question, her future is on the line.
When Sydney is torn from her bed in the middle of the night, at first she thinks she's still being punished for her complicated alliance with dhampir Rose Hathaway. But what unfolds is far worse. Jill Dragomir - the sister of Moroi Queen Lissa Dragomir - is in mortal danger, and the Moroi must send her into hiding. To avoid a civil war, Sydney is called upon to act as Jill's guardian and protector, posing as her roommate in the unlikeliest of places: a human boarding school in Palm Springs, California. The last thing Sydney wants is to be accused of sympathizing with vampires. And now she has to live with one.
The Moroi court believe Jill and Sydney will be safe at Amberwood Prep, but threats, distractions, and forbidden romance lurk both outside - and within - the school grounds. Now that they're in hiding, the drama is only just beginning.
5) Hot Gimmick
When high school girl Hatsumi has to go buy a pregnancy test because her popular sister Akane is "late," who does she run into but her creepy bully neighbor Ryoki! And now he's blackmailing her to become his slave! How will mild-mannered Hatsumi get out of this mess? Will Hatsumi's childhood crush (and male model) Azusa be able to save her from Riyoki's clutches?
This are the book that I will read this month. I hope to read way more though. What books are you sunflowers going to read this month?