I didn't read too many books this month where I started work and such but here are the ones I completed in the month of September!
1) Becoming Darkness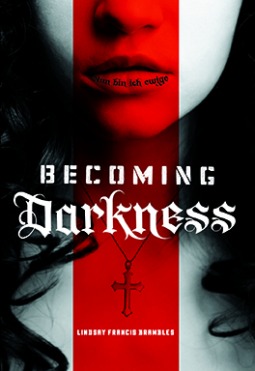 Like everyone else living in Haven, seventeen-year-old Sophie Harkness is an Immune--a carrier of the genetic mutation that protects her from the virus Hitler unleashed upon the world more than half a century ago. A virus that wiped out most of humanity and turned two-hundred million people into vamps. But after her best friend is brutally murdered and several attempts are made on her own life, Sophie becomes determined to find answers to what seems to be a conspiracy running generations deep. And when she questions the peace treaty that keeps her small community protected, Sophie begins to discover terrible truths about herself and what it means to be human in a world ruled by darkness.
Lindsay Brambles' debut young adult novel is a story of an alternate universe: Hitler won the war, our modern technologies never evolved, and the Nazis' terrifying reign still continues. This fast-paced novel will appeal to readers who guzzle up genre mashups and are looking for a fresh hybrid to sweep them away.
2) Angelsong
Israel lies dying from demon poison. To save him, Alyx needs the recipe for the cure, supposedly contained within the Threads of Dark, and she needs Mayrekk's knowledge of herbs to make it.
But Mayrekk remains imprisoned in Michaelea, being punished for his hand in Alyx's escape, and Michael himself guards the key to Mayrekk's freedom. The Threads of Dark is sealed within a secret chamber deep under the Archives of Urielos, a Seraphim city clinging to cliffs somewhere along the coast of Italy. Even if Alyx does manage to find a way into the city, the chamber is guarded by ancient riddles and deadly traps…
Can Alyx rescue Mayrekk and retrieve the Threads of Dark before Israel slips away?
3) The 5th Wave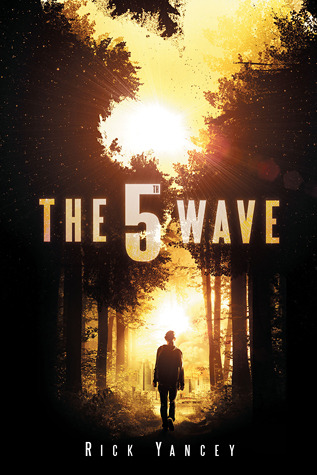 After the 1st wave, only darkness remains. After the 2nd, only the lucky escape. And after the 3rd, only the unlucky survive. After the 4th wave, only one rule applies: trust no one.
Now, it's the dawn of the 5th wave, and on a lonely stretch of highway, Cassie runs from Them. The beings who only look human, who roam the countryside killing anyone they see. Who have scattered Earth's last survivors. To stay alone is to stay alive, Cassie believes, until she meets Evan Walker.
Beguiling and mysterious, Evan Walker may be Cassie's only hope for rescuing her brother—or even saving herself. But Cassie must choose: between trust and despair, between defiance and surrender, between life and death. To give up or to get up.
4) The Shade of the Moon
The eagerly awaited addition to the series begun with the New York Times best-seller Life As We Knew It, in which a meteor knocks the moon off its orbit and the world changes forever.
It's been more than two years since Jon Evans and his family left Pennsylvania, hoping to find a safe place to live, yet Jon remains haunted by the deaths of those he loved. His prowess on a soccer field has guaranteed him a home in a well-protected enclave. But Jon is painfully aware that a missed goal, a careless word, even falling in love, can put his life and the lives of his mother, his sister Miranda, and her husband, Alex, in jeopardy. Can Jon risk doing what is right in a world gone so terribly wrong?
5) Crown of Midnight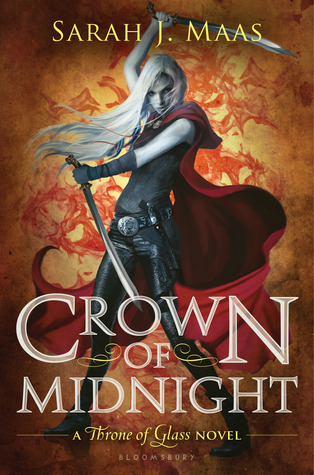 "A line that should never be crossed is about to be breached.
It puts this entire castle in jeopardy—and the life of your friend."
From the throne of glass rules a king with a fist of iron and a soul as black as pitch. Assassin Celaena Sardothien won a brutal contest to become his Champion. Yet Celaena is far from loyal to the crown. She hides her secret vigilantly; she knows that the man she serves is bent on evil.
Keeping up the deadly charade becomes increasingly difficult when Celaena realizes she is not the only one seeking justice. As she tries to untangle the mysteries buried deep within the glass castle, her closest relationships suffer. It seems no one is above questioning her allegiances—not the Crown Prince Dorian; not Chaol, the Captain of the Guard; not even her best friend, Nehemia, a foreign princess with a rebel heart.
Then one terrible night, the secrets they have all been keeping lead to an unspeakable tragedy. As Celaena's world shatters, she will be forced to give up the very thing most precious to her and decide once and for all where her true loyalties lie... and whom she is ultimately willing to fight for.
So that's it! What all did you sunflowers read last month? Let me know below.