The thrilling conclusion to the Dark Angel series…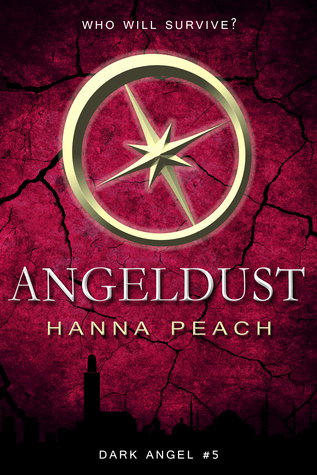 Everything about Michael's dark plan has been hidden – until now. On an island off the coast of Egypt, a fourth Seraphim city has been discovered; a city that doesn't appear on any Seraphim map. This city is hidden, the air smells of blood and there is something very, very wrong with the inhabitants.
Back at Castle Speranza, while Alyx is off uncovering the secret of Raphael's charm, someone will betray her in the worst possible way…
Michael now has everything he needs. Will Alyx be able to stop Michael? Or could this be the end of the world as we know it?
I want to start off by saying that I'm so sad! This was the last book! I won't get to read anymore about this amazing world and these characters I have come to love so much. But if a series has to end, I'm glad to see it end like this. Some series I've read end terribly but this was perfect! Everything was wrapped up nicely and it gave me all the feels.
Alyx has finally come into her own. She's stronger than before and I just love her so much. She gets to go on a final quest before the big showdown between her and Michael. There is so much action in this novel along with some wonderful romance and a few plot twists that keep the story fresh and you on the edge of your seat. If you've read the rest of this amazing series then read this one. If you've not read the series then start from the beginning because you're missing out!