So to all my USA readers, Happy Thanksgiving! I hope you have plenty to eat and get to spend the day being thankful for what you have while spending time with family. I actually am away from my family for the second year now so sadly that is one that I can't be thankful for. I can only hope it gets better next year. So for all those with your families this year, enjoy it even more for me.
Now there are a lot of things that I am thankful for and I'm going to list six things, because everyone know I'm obsessed with the number six.
1) My daughter. She is such a joy and I love her so much. When I'm feeling lonely around the holidays, I can just watch her smile and it melts my heart.
2) My health. There have been some rough times in my life with health. I had to have a tumor removed and was told that I may never get better, the nerve damage was done. At the time with this tumor, I couldn't walk or even take a shower on my own. After it was removed and with some rehab, I am back to normal. Like it never even happened. Though I have a very big scar on the back of neck. It like to think it makes me look badass lol.
3) My partner. Even though sometimes I want to toss him out the window, I wouldn't trade him or any other guy. Not even Roth.... yes not even Roth.
4) The house I live in. It's not the biggest house and it's not fancy but it keeps the heat out and doesn't let the rain in. I have a comfy bed where my daughter is safe and sound. Couldn't ask for more there.
5) My job. I hate my job don't get me wrong but finding a good job is very hard these days. Some aren't so lucky. So I feel blessed to have a job.
6) My books. Why? Because I'm a book worm and we love books. Sometimes it's nice to just look over and stare at them. I even like to hold and caress them... wait... only me? Sorry, that got too weird.
The point of all this is. I was feeling really depressed about not seeing my family again this year and then I got to thinking, I have no right to complain because I have a lot more than most. So I hope when you get to feeling down that you just pause to be thankful for all that you do have. I find it usually cheers me right up!
Happy Holidays to all you Snowflakes!
So now it's time for the...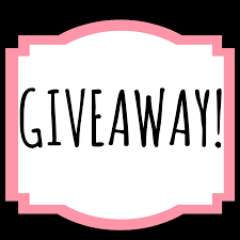 This giveaway is for one kindle copy of Oblivion! I was going to do a paperback but there is just so much more in the ebook copy. There are three books (not one), and even some music that inspired the series I love so much.
To enter, simply click on the little tab that says -Giveaway (Open)- on the top or click
right here
.
Don't forget to share this news with your friends and good luck to all!