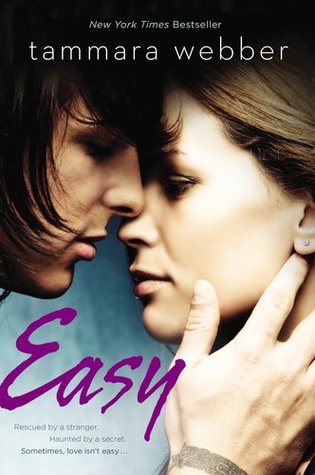 When Jacqueline follows her longtime boyfriend to the college of his choice, the last thing she expects is a breakup two months into sophomore year. After two weeks in shock, she wakes up to her new reality: she's single, attending a state university instead of a music conservatory, ignored by her former circle of friends, and failing a class for the first time in her life.
Leaving a party alone, Jacqueline is assaulted by her ex's frat brother. Rescued by a stranger who seems to be in the right place at the right time, she wants nothing more than to forget the attack and that night - but her savior, Lucas, sits on the back row of her econ class, sketching in a notebook and staring at her. Her friends nominate him to be the perfect rebound.
When her attacker turns stalker, Jacqueline has a choice: crumple in defeat or learn to fight back. Lucas remains protective, but he's hiding secrets of his own. Suddenly appearances are everything, and knowing who to trust is anything but easy.
Mini Book Breakdown
Easy was the first NA book I ever read. I can't remember when it was before my tumor and before my trip to Asia so maybe 2011? Anyway, I'm getting off track here... I was so happy to be reading a book about characters my age and also happy that I'd found a book that wasn't so white washed to insanity.
I love this book just as much now as I did then. I love the message. How a girl can overcome even the worst thing and came out a stronger person. She goes from a victim to someone able to protect herself and it's great to see that. I wish everyone would read this book, it's just amazing and Lukus! OMG Lukus! Yeah I've got another book boyfriend.
I really love how no one was perfect, every character was flawed and had real people problems. They grow just like real people do and the heal through this book. I also love how that raping asshole got what he deserved. I can't say how much more I love this book. Everything is top notch. The romance is so cute! It even got me crying at some parts. It just hits you right in the feels.
If you haven't read this book yet than you should, It's great!
Favorite Quotes
1) "Love is not the absence of logic
but logic examined and recalculated
heated and curved to fit
inside the contours of the heart."
2) "Choosing to be with you, isn't a difficult decision, Jacqueline...It's easy. Incredibly easy."
3) "You're full of contradictions, Ms. Wallace."
I looked up at him and arched a brow. "I'm a girl. That's part of the job description, Mr. Maxfield."