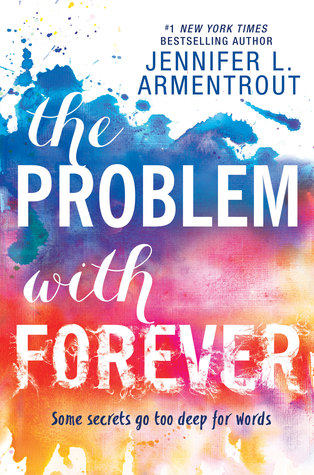 For some people, silence is a weapon. For Mallory "Mouse" Dodge, it's a shield. Growing up, she learned that the best way to survive was to say nothing. And even though it's been four years since her nightmare ended, she's beginning to worry that the fear that holds her back will last a lifetime.
Now, after years of homeschooling with loving adoptive parents, Mallory must face a new milestone—spending her senior year at public high school. But of all the terrifying and exhilarating scenarios she's imagined, there's one she never dreamed of—that she'd run into Rider Stark, the friend and protector she hasn't seen since childhood, on her very first day.
It doesn't take long for Mallory to realize that the connection she shared with Rider never really faded. Yet the deeper their bond grows, the more it becomes apparent that she's not the only one grappling with the lingering scars from the past. And as she watches Rider's life spiral out of control, Mallory faces a choice between staying silent and speaking out—for the people she loves, the life she wants, and the truths that need to be heard.
Book Breakdown
So this book review is long overdue, I read this book very quickly once I got it but never had the time to sit down and write a review and forgive me but I read this book two months ago and I might have forgotten a few details.... but none the less, here we go!
Mallory had been abused, badly abused and now she hardly ever talks. She can talk just fine but she was so used to not making a sound that it rubbed off. She's been home schooled since she got adopted by a good family but she decides that she is ready to take on school, it's time.
When she gets to school she sees a blast from the past; her savior, Ryder. He also grew up in the same bad faster home she did. He'd kept her from getting beaten an lot. He looked out for her. She looked up to him. They get to talking, lots of drama and a really good but heartbreaking story unfolds. This book had me crying and cheering this wonderfully damaged characters on.
It's beautiful and easily one of Jennifer Armentrout's best works. It's so real and raw. So wonderfully painful and inspiring. I've never felt so satisfied after reading a standalone as I did with this one. I usually feel like there is so much more to tell or I feel like I'm missing pieces. This was not the case with this book, everything was perfectly wrapped up perfectly.
The writing is the same as any JLA book, fantastic! Her characters are amazing and the dialogue is perfect as always. This story is such a journey and I loved taking it with these characters. If you're not read this book yet then you so should, it's wonderful and simply breathtaking!
1) "Forever was something we all took for granted, but the problem with forever was that it really didn't exist."
2) "She understands."
"Understands what?" I whispered. Rider's gaze held mine again.
"She understands that if I have to pick between you two, it's not going to be her."
3) "This speech wasn't forever. Being embarrassed as not forever. None of this was forever. But trying was. Living was."