Okay so I've never been afraid to admit here on my blog that I'm bi and so that got me thinking, Friday, I did the feature and follow Friday and it was about book boyfriends and it really got me thinking, that's only one half of this for me. I've got just as many book girlfriends as I do boyfriends. So why should I leave them out? So on that note, here is my top 8 book girlfriends. Enjoy!
8) Eve Rosser
The Morganville Vampires saga.
I have a thing for goth girls or any alternative girl.
7) Rosemarie Hathaway "Rose"
Vampire Academy
Who doesn't love Rose? She's so true to herself and it's something to admire and something I love about her.
6) Hermione Granger
Harry Potter Series
She's so smart and brave. She's not scared to stand up for what she believes in and yeah I like that.
5) Isabelle Lightwood
The Mortal Instruments
So I like girls in black... anyway, she's just so stunning and I like her.
4) Daenerys Targaryen
A Song of Ice and Fire
I also have a thing for strong females...
3) Aislinn
Wicked Lovely
2) Alyssa Gardner
Splintered Series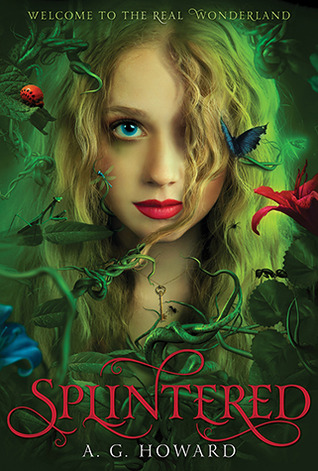 1) Tessa Gray
The Infernal Devices