This meme is hosted my myself and the wonderful Laura from
Blue Eye Books
.
What is 50/50 Friday?
Everyone has a favorite and then we also have something we dislike. Like a coin, there are two sides to every question. Example: best sequel you've read/worst sequel you've read.
This Week's Topic
Book to the big screen/Never to the big screen
So I book I would love to see as a movie and one I'd never want to see... hmm...
I'm that weird person that gets kind of nervous any time I hear a book I like is going to become a movie. While I would love to see my favorite book a movie or TV series, I get nervous that they will ruin it.
So a book I would never want to see as a movie would be Daughter of Smoke & Bone. The main reason would be the shitty CGI. Yeah, we all know that it would happen and it would ruin the movie. It would take away all the wonderful imagery from this book. It would also have to be cut so much that we would lose too much of this rich story that I hope it never becomes a movie.
A book I think could actually be a great movie is one I just got done reading. I think it would be wonderful to see this book on the big screen. It's a rich world that I think would go over well onto film. The story is also simple enough that not much would need to be cut out and what did would be fine.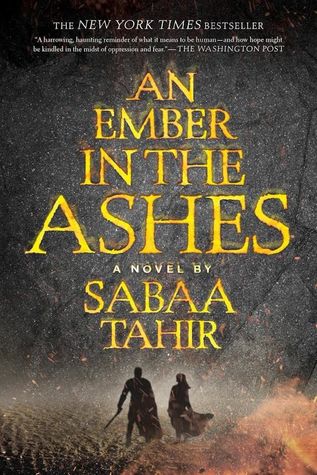 So what movies do you want to see as movies? Or never see has movies. Also if there is a topic you'd like to see, let us know! Have a great weekend and happy reading!