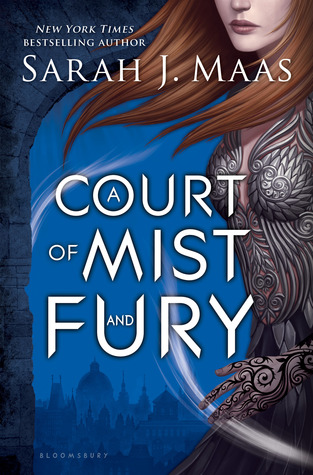 Feyre survived Amarantha's clutches to return to the Spring Court—but at a steep cost. Though she now has the powers of the High Fae, her heart remains human, and it can't forget the terrible deeds she performed to save Tamlin's people.
Nor has Feyre forgotten her bargain with Rhysand, High Lord of the feared Night Court. As Feyre navigates its dark web of politics, passion, and dazzling power, a greater evil looms—and she might be key to stopping it. But only if she can harness her harrowing gifts, heal her fractured soul, and decide how she wishes to shape her future—and the future of a world cleaved in two.
With more than a million copies sold of her beloved Throne of Glass series, Sarah J. Maas's masterful storytelling brings this second book in her seductive and action-packed series to new heights.
I read this huge book in two days, two days while pulling 13 hour shifts. I slept little and didn't get much done at work but I don't even care! Not one tiny little bit.
I don't even know where to start. Tamlin is an ass. I will start there. Sadly I was one of those people that actually liked him in the first novel. Here I think he's just pissed his toy had left. He is way too controlling and doesn't seem to care for Feyre at all anymore. He treats her like she is glass. Breakable. Sometimes he treats her like she is lower than dirt. Like when he locked her in the house.
Yes, he locked her in the house!
I'm also so happy that Rhysand turned out to be such a good guy. I know some people hated him last novel but I could see the small ways that showed he'd not be an ass. He's so perfect for Feyre. So kind and treats her just like she should be treated. She is his equal while Tamlin treated her like cattle.
I love the new characters, squad goals, right there. I want them all in my gang. They are kickass, funny, and lovable.
That cliffhanger! I'm trying not to spoil anything in this review and it's making it hard to really put together my thoughts, so I'll just say, I'm already daydreaming of getting the next book in my hands. This book is pure perfection. My favorite book I've read all year. Just so magical.