50/50 Friday is a weekly meme hosted by myself and the wonderful Laura from
Blue Eye Books
.
What is 50/50 Friday?
Everyone has a favorite and then we also have something we dislike. Like a coin, there are two sides to every question. Example: best sequel you've read/worst sequel you've read.
This Week's Topic
Best/Worst book an author has published.
This one is an easy one for me. I am going to use the same author for both books. I'm sure if you think that about for like a split second you'll know who I'm going to choose.
Best Book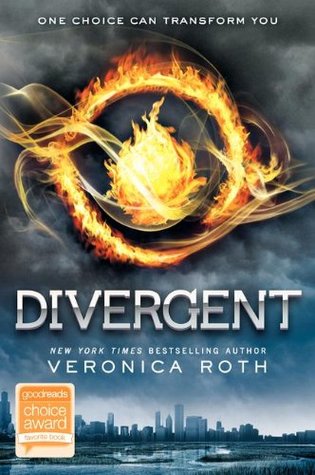 Divergent is an amazing books! I still love it to this day, I remember reading it when it first came out, it took my breath away. I went out and bought the collector's edition when it came out I love this book so much. I also like to pretend it's a standalone. So on that note this leads me to the worst book written by Veronica Roth...
Worst
I honestly have never disliked a book so much. If I don't like a book I can still find good things about it.. not this. I'm sorry but this book... was she drunk when she wrote it? Did she not care about this series anymore? I just don't understand. I'm sorry if you like this book, I'm not telling you to hate it, everyone is entitled to their own opinion. If you enjoyed this book, I'm happy for you. I wish I could have liked this book too.
Next Week's Topic
Best/Worst world an author has created.
Gain new followers and make new friends with the Book Blogger Feature & Follow! If this is your first time here, welcome! You are about to make some new friends and gain new followers -- but you have to know -- the point of this hop is to follow other bloggers also. I follow you, you follow me, everyone wins.
Favorite Scary Story
My favorite scary story... Would have to choose the story of Dracula. That's a pretty scary story I'd say. Not like scary as in 'oh my God, I must sleep with the light on or better yet never sleep again' scary but it's still considered horror so I think this works.
So yeah Dracula, it was also the first 'scary' book I ever read, so that could be why I love it so much. I also love this edition. It's so freaking beautiful.