I've not been tagged to do this but I want to get back into doing tags and besides, they are fun! That's what blogging is all about to me, having fun and sharing my love of books with all you wonderful readers. I love you all by the way.
1) What are your top 3 book pet peeves?
A) Creased Spines.
If I crease a spine in a paperback, I will sell that book to Half Price Books and get a new one. Or if there is a book I want to read but only own the paperback, I will go to the library to keep from breaking that spine.
B) Dog Eared Pages.
I really don't like anything that makes a book look like it's been read. If you were to check my shelves, you'd think I've never read any of the books. That's what I like. They are all in the best condition.
C) Writing/Highlighting in Books.
Again. I just don't like when a book is defaced. Just my personal feelings. If you like doing this, go for it! They're your books, do as you please.
2) Describe your perfect reading spot.
One would have to be this perfect below. I have a crazy weird love for water. In another life I was a mermaid. I was the kid that cried when we had to leave the pool, I take a day long bath. I could still swim all day long. I just love the water and this would be so relaxing.
Or I really nicely lit, comfy bed. That would be super great as well. I'd never leave the bed.. unless it was to go into the hot tub lol.
3) Three Book Confessions
A) I haven't read The Fault in Our Stars. I don't really want to read it, doesn't seem like my kind of book.
B) I can count on my fingers the number of adult books I've read.
C) I probably won't ever finish the HP books unless my partner makes me. I love the movies and the world and everything about this series but yeah.... I don't know. I think it goes back to my childhood brainwashing and being told HP was the devil.
4) When was the last time you cried reading a book?
Probably it was while reading A Court of Mist and Fury.
*SPOILER*
The part where Tamlin locks her in the house. It really hit me and if I could have murdered a book character, it so would have been him. Freaking bastard.
5) How many books are on your bedside table?
None. I don't have a bedside table. I'm one of those weird people that have to sleep by the wall or I just feel like I will fall out of the bed ha ha. Though I have three on my partner's bedside table. Those three books are:
6) What is your favorite snack to eat while reading?
Is it weird that I don't eat while reading? I drink coffee or hot chocolate but I don't really eat when reading.
7) Name three books you would recommend for others to read.
A) Throne of Glass
B) Obsidian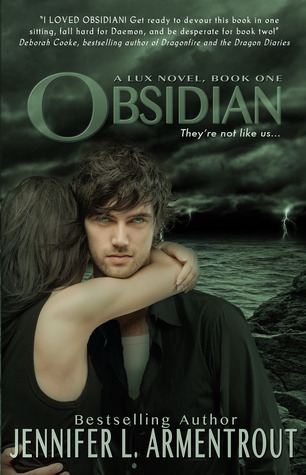 C) A Court of Thorns and Roses
8) Write how much books mean to you in three words.
saved my life.
9) What is your biggest reading secret?
I am a speed reader...? No no I know! I can't read more than one book at a time or I get confused. Yeah, that's sad but it's not so bad where I am a speed reader. I can get through a good amount in a month still.
As for who I'm tagging, EVERYONE! Yes, you and you. You too! I would love to see all your answers. So make your own post and leave the link below. Have a great day and happy reading my butterflies.