So it's been a while since I stated my fictional crushes and I've read some new books since then and added some new crushes. Not all of these will be book characters though. So here is a list of my current fictional crushes.
10) Alice
She's into darker things and seems like she'd be out for awesome adventures. Also she's pretty hot.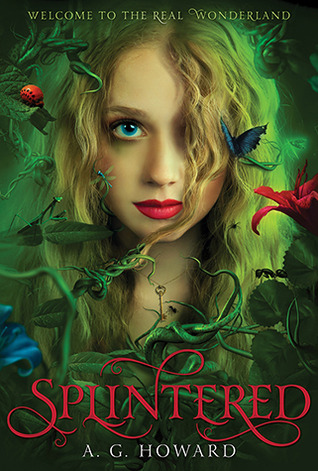 9) Allison Sekemoto
She is so badass and and yet still caring. I have totally fallen for her. She's got to be one of my top girl crushes big time!
8) Magnus Bane
He can pull off makeup better than I can and would for sure be the good looking one in the relationship but he'd just be so much fun to travel with and I'm sure that he's a great kisser too.
7) Lexa
Okay I know she started out as a bitch and I hated her but she got better. I really started to fall for her.
6) Leon (Resident Evil)
This is a video game character and I have probably loved him longer than anyone on this list. I don't know why but his snarky and cocky ways just pulled me in. Also Resident Evil 7 comes out today and I am so going to playing that game all day!
5) Schuyler Van Alen
I LOVE vampires and when a sweet, caring, and quirky vampire comes along. I fall for them.
4) Dorian Havilliard
I know everyone loves Rowan or Chaol but I've been a fan of the prince since the very fist book and I just want him happy after everything he's been through. I've not read Empire of Storms yet FYI.
4) Zero Kiryu
I actually used to be a Kaname fan but Zero just would not allow that and won my heart over. He will always hold a place in my top five no matter what.
3) Tessa Gray
She loves books so she and I can fangirl together about all the characters we read. She is brave and badass but still kind. Who would not fall in love with her? Jem and Will did too.
2) Bellamy Blake
I don't even have to say anything about this one. Just admire the photo and move on.
1) Rhysand
I did actually put him at number one for a reason. To me, he is the perfect character. If I could make only one character real, it would be him. I would want no other ever.
If you made it to the end of this list than I say thank you and I want to wish you a great day and as always my butterflies, happy reading.