This fun meme is hosted by myself and Laura from
Blue Eye Books
every Friday. Come join us!
What is 50/50 Friday?
Everyone has a favorite and then we also have something we dislike. Like a coin, there are two sides to every question. Example: best sequel you've read/worst sequel you've read.
Topic for the Week
Best/Worst Conclusion to a Series
So the worst ending to a series is a hard one for me. I have two that come to mind quickly. They are, The Raven Cycle Series and The Grisha Trilogy.
The Raven King
I loved this series so much. It wasn't my usual reading style but It sucked me in and just refused to let me go. Though the ending... they were building to this wicked end throughout the whole series and then... the ending was such a let down. Every part of it just made me wish I never picked this book up. It's not bad by any means but the whole reason this series was built up fell so very flat. So very very flat.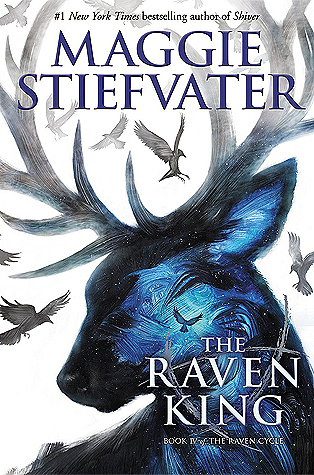 Ruin and Rising
I can't really say what bothered me about this ending without any spoilers. So I will just say there was three things about this ending that did not sit well with me and just irked me.
Now off to the good ones. I also have two that come to mind here and one I just finished recently. The first is the Anna and the French Kiss series and then the Blue Blood series. Both of these ended perfectly to me. I was so happy with these endings.
Isla and the Happily Ever After
When I started this one, I had no idea that it would beat out Anna and the French Kiss as my favorite in this series but it so did. This is simply perfect. Everything is wrapped up nicely and the drama is fixed and something I don't want to spoil happens and it's just a wonderful end to a sweet series.
Gates of Paradise
This is one of my favorite series and I was so happy when it ended in such a right way. I was nervous going into this book as endings and me don't always see eye to eye but I was so wrong to worry about this. It was perfect. I won't spoil anything but I will say that if you've not read this series yet, you should.
Topic for Next Week
Lightest/Darkest Book (themes or atmosphere)