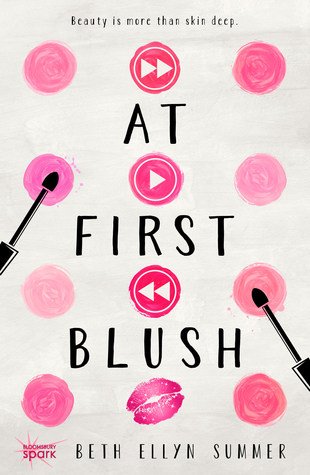 Who would have thought that a teenager could have a successful career creating makeup tutorial videos on YouTube? For Lacey Robbins, this dream has been her reality. An up-and-coming YouTuber, she has thousands of fans and can't wait for the day when her subscriber count reaches the one million mark. And when she is offered a high school internship at On Trend Magazine, she figures that this could be the make it or break it moment.
But sometimes your dream job isn't all that it seems. Her editor is only interested in promoting junk products, and her boss in the Hair and Makeup department introduces her to the larger world of makeup artistry, making her wonder if making tutorials online is all she is meant to do. To top it all off, when the magazine's feature subject , musician Tyler Lance, turns his broodingly handsome smile her way, falling for him could mean losing her fans, forcing her to make a decision: her YouTube life or her real life?
Fans of Zoella's GIRL ONLINE will fall right into the world of this YA DEVIL WEARS PRADA and stay hooked from the first blush to the last glossy kiss.
I watch YouTube quite a bit, even though I've pulled back a little because of all the drama on there, so it was cool to get to read about this young woman who loved YouTube. She was a beauty Tuber, you know, the kind that make you feel like crap because no matter how much you try and can never make your eyeliner look as awesome as theirs... wait, just me? Never mind.
Lacey is starts out loving YouTube, even missing prom for it. I like how she starts to change through the book, how she starts to see that there is more than YouTube, that she is missing out on life for this website.
We get to see her struggle with lying to her fans for money and I really loved how she finally said, no. She didn't like the crap they were trying to make her sell. I loved watching her come into her own. See what made her happy.
I do not like Tyler that much... I mean I'm iffy on him. I don't hate him but I don't love him. I feel he needed to be fleshed out a lot more to fully work for me. I'm still not sure what all happened with his family and the band and if they are fine now or what... we also didn't a reason for how he acted in the beginning. Not really, he was just a jerk.
The writing is super easy to follow, it's a super easy read. It's fun and entertained me. Though it's nothing profound. Just a cute little fluff book. If you want a happy fun time, this book is for you.
Thanks to NetGalley for this ARC