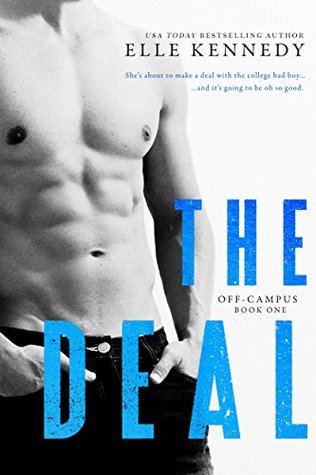 She's about to make a deal with the college bad boy...
Hannah Wells has finally found someone who turns her on. But while she might be confident in every other area of her life, she's carting around a full set of baggage when it comes to sex and seduction. If she wants to get her crush's attention, she'll have to step out of her comfort zone and make him take notice...even if it means tutoring the annoying, childish, cocky captain of the hockey team in exchange for a pretend date.
...and it's going to be oh so good
All Garrett Graham has ever wanted is to play professional hockey after graduation, but his plummeting GPA is threatening everything he's worked so hard for. If helping a sarcastic brunette make another guy jealous will help him secure his position on the team, he's all for it. But when one unexpected kiss leads to the wildest sex of both their lives, it doesn't take long for Garrett to realize that pretend isn't going to cut it. Now he just has to convince Hannah that the man she wants looks a lot like him.
This is one of the best books I've read this month. It was such a fun read. I read it in less than 12 hours. I would've finished it sooner but life gets in the way. This story follows Hannah, a girl who's still struggling with her past and the awful shit that happened to her. She's still trying to be more outgoing and to tell her crush that she likes him. It's not working so well.
One day in class, she gets a top grade and once Garrett, - a hockey player that doesn't want a relationship. He just wants to focus on his team. He also doesn't have the best past - sees her grade, he won't stop until she agrees to tutor him.
It takes a long time but she agrees because he says that being seen with him will get her the attention of the guy she is crushing on. Win-win for everyone.... right?
The writing is fun and fast, the characters are wonderful. Garrett is sweet and cocky and just funny. I love Hannah, she doesn't let her past effect her future. She is going after what she wants and it's wonderful to see. I love this novel so much. If you love NA romances, you're going to love this one. I can't wait to finish the rest in this companion series.