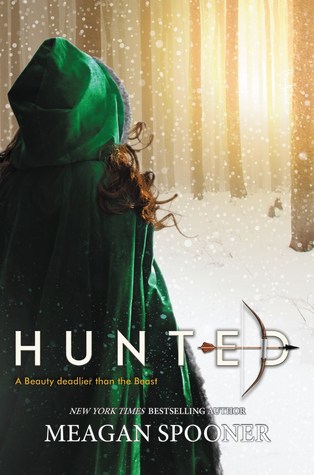 Beauty knows the Beast's forest in her bones—and in her blood. Though she grew up with the city's highest aristocrats, far from her father's old lodge, she knows that the forest holds secrets and that her father is the only hunter who's ever come close to discovering them.
So when her father loses his fortune and moves Yeva and her sisters back to the outskirts of town, Yeva is secretly relieved. Out in the wilderness, there's no pressure to make idle chatter with vapid baronessas…or to submit to marrying a wealthy gentleman. But Yeva's father's misfortune may have cost him his mind, and when he goes missing in the woods, Yeva sets her sights on one prey: the creature he'd been obsessively tracking just before his disappearance.
Deaf to her sisters' protests, Yeva hunts this strange Beast back into his own territory—a cursed valley, a ruined castle, and a world of creatures that Yeva's only heard about in fairy tales. A world that can bring her ruin or salvation. Who will survive: the Beauty, or the Beast?
Mini Book Breakdown
What I love most about this book is the setting. Medieval Russia, like hell yeah sign me up! I love going to other countries and I will always grab one that takes place somewhere else. Also, all that snow! God, I would love that. So beautiful. I'm like the only person ever than loves the snow and winter more than heat and summer. Which always makes me wonder why I live in the freaking South... ugh.
Now this isn't like any other Beauty and Beast retelling I've read. Beauty isn't some little sweet girl or even a hardcore bookworm (which I missed). She's a hunter, a damn good one too. She's also strong and takes no shit from anyone. She is also close to her sisters. I loved seeing their strong bond and how much they all really love each other. One of sisters was even ready and willing to give up the love of her life for her younger sister. It was so touching.
The Beast is pretty much what we have come to know with all these retellings so I won't waste time on him.
It all starts with her father going missing during a hunting trip. Yeva goes after him and instead of finding her father... she finds the Beast! There is also a whole other world filled with supernatural creatures that she is shown. Secrets abound and the ending is not quite what you think.