With the amount of books coming out, it's sometimes hard to ever get to that older read you were so excited for. So it slips through the cracks as more hyped books come out. This is list of ten great older books that you may have forgotten about or have never read which I fully recommend you do so. They are great books!
So let's jump into it my friends!
10) Wake
Published March 4th 2008
For seventeen-year-old Janie, getting sucked into other people's dreams is getting old. Especially the falling dreams, the naked-but-nobody-notices dreams, and the sex-crazed dreams. Janie's seen enough fantasy booty to last her a lifetime.
She can't tell anybody about what she does they'd never believe her, or worse, they'd think she's a freak. So Janie lives on the fringe, cursed with an ability she doesn't want and can't control.
Then she falls into a gruesome nightmare, one that chills her to the bone. For the first time, Janie is more than a witness to someone else's twisted psyche. She is a participant.
9) Evernight
Published February 10th 2009
Bianca wants to escape.
She's been uprooted from her small hometown and enrolled at Evernight Academy, an eerie Gothic boarding school where the students are somehow too perfect: smart, sleek, and almost predatory. Bianca knows she doesn't fit in.
Then she meets Lucas. He's not the "Evernight type" either, and he likes it that way. Lucas ignores the rules, stands up to the snobs, and warns Bianca to be careful—even when it comes to caring about him.
"I couldn't stand it if they took it out on you," he tells Bianca, "and eventually they would."
But the connection between Bianca and Lucas can't be denied. Bianca will risk anything to be with Lucas, but dark secrets are fated to tear them apart . . . and to make Bianca question everything she's ever believed.
8) Boys that Bite
Published April 4th 2006
Two sisters—as different as the sun and the rain. For one, getting into the Blood Coven is to die for. But for the other, getting out could be lethal...
When Sunny McDonald gets dragged to Club Fang by her twin sister Rayne, she doesn't expect to find anything besides a bunch of Goth kids playing at being vampires. But when some guy mistakes Sunny for her dark-side-loving sister and bites her on the neck, she finds out that his fangs are real—and deadly.
Now, Sunny has less than a week to figure out how to reverse the bite, or else she's going to end up as the perpetually undead. And not only will she be a vampire, she'll also be bonded to Magnus—the bloodsucker who bit her—forever. And forever is a really long time...
7) Goddess of the Night
Published August 1st 2000
Vanessa, who has always had the special power to become invisible, discovers that she and her best friend Catty, a time-traveler, are goddesses of the moon who must fight together to overcome the evil Atrox.
6) Glass Houses
Published October 3rd 2006
From the author of the popular Weather Warden series comes the debut of an exciting new series set in Morganville, Texas, where you would be well advised to avoid being out after dark.
College freshman Claire Danvers has had enough of her nightmarish dorm situation. When Claire heads off-campus, the imposing old house where she finds a room may not be much better. Her new roommates don't show many signs of life, but they'll have Claire's back when the town's deepest secrets come crawling out, hungry for fresh blood. Will she be able to face the town's terror or will she drown like everyone else?
5) Easy
Published November 6th 2012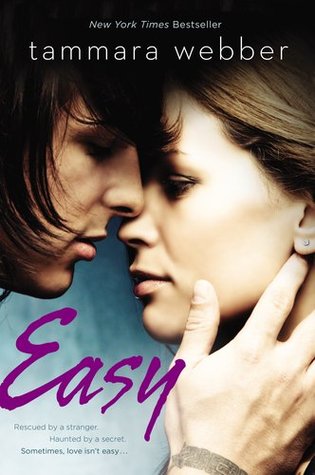 When Jacqueline follows her longtime boyfriend to the college of his choice, the last thing she expects is a breakup two months into sophomore year. After two weeks in shock, she wakes up to her new reality: she's single, attending a state university instead of a music conservatory, ignored by her former circle of friends, and failing a class for the first time in her life.
Leaving a party alone, Jacqueline is assaulted by her ex's frat brother. Rescued by a stranger who seems to be in the right place at the right time, she wants nothing more than to forget the attack and that night - but her savior, Lucas, sits on the back row of her econ class, sketching in a notebook and staring at her. Her friends nominate him to be the perfect rebound.
When her attacker turns stalker, Jacqueline has a choice: crumple in defeat or learn to fight back. Lucas remains protective, but he's hiding secrets of his own. Suddenly appearances are everything, and knowing who to trust is anything but easy.
4) Tithe
Published April 2004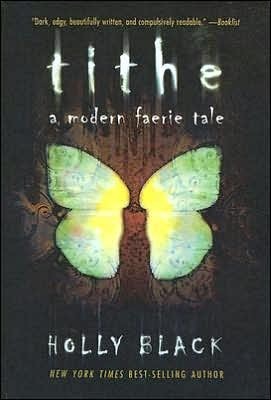 Sixteen-year-old Kaye is a modern nomad. Fierce and independent, she travels from city to city with her mother's rock band until an ominous attack forces Kaye back to her childhood home. There, amid the industrial, blue-collar New Jersey backdrop, Kaye soon finds herself an unwilling pawn in an ancient power struggle between two rival faerie kingdoms - a struggle that could very well mean her death.
Published November 1st 2000
Being a mediator doesn't exactly make Susannah Simon your typical sixteen-year-old. Her job is to ease the path for the unhappy dead to their final resting place. She finds her skills tested to the maximum. But can this girl get her ghost?
2) Life As We Knew It
Published October 1st 2006
Miranda's disbelief turns to fear in a split second when a meteor knocks the moon closer to the earth. How should her family prepare for the future when worldwide tsunamis wipe out the coasts, earthquakes rock the continents, and volcanic ash blocks out the sun? As summer turns to Arctic winter, Miranda, her two brothers, and their mother retreat to the unexpected safe haven of their sunroom, where they subsist on stockpiled food and limited water in the warmth of a wood-burning stove.
Told in journal entries, this is the heart-pounding story of Miranda's struggle to hold on to the most important resource of all--hope--in an increasingly desperate and unfamiliar world.
1) Wicked Lovely
Published June 12th 2007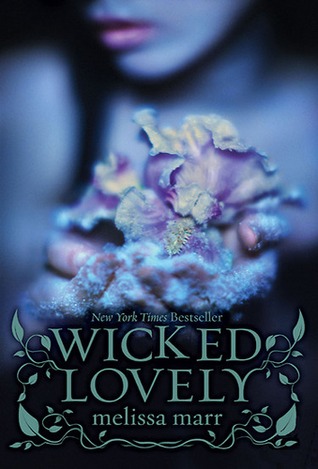 Rule #3: Don't stare at invisible faeries.
Aislinn has always seen faeries. Powerful and dangerous, they walk hidden in the mortal world. Aislinn fears their cruelty - especially if they learn of her Sight - and wishes she were as blind to their presence as other teens.
Rule #2: Don't speak to invisible faeries.
Now faeries are stalking her. One of them, Keenan, who is equal parts terrifying and alluring, is trying to talk to her, asking questions Aislinn is afraid to answer.
Rule #1: Don't ever attract their attention.
But it's too late. Keenan is the Summer King, who has sought his queen for nine centuries. Without her, summer itself will perish. He is determined that Aislinn will become the Summer Queen at any cost — regardless of her plans or desires.
Suddenly none of the rules that have kept Aislinn safe are working anymore, and everything is on the line: her freedom; her best friend, Seth; her life; everything.
Faery intrigue, mortal love, and the clash of ancient rules and modern expectations swirl together in Melissa Marr's stunning twenty-first-century faery tale.
So have you read any of these? Did you love them? Are some of them new to you and now you wanna read them? Let me know below!