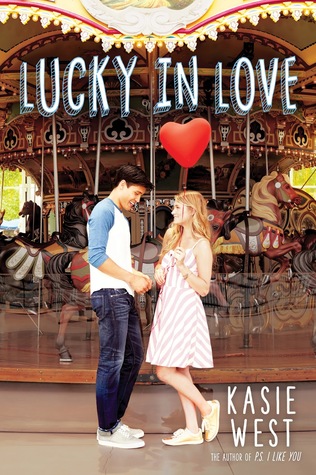 Can't buy me love…
Maddie's not impulsive. She's all about hard work and planning ahead. But one night, on a whim, she buys a lottery ticket. And then, to her astonishment—
She wins!
In a flash, Maddie's life is unrecognizable. No more stressing about college scholarships. Suddenly, she's talking about renting a yacht. And being in the spotlight at school is fun…until rumors start flying, and random people ask her for loans. Now Maddie isn't sure who she can trust.
Except for Seth Nguyen, her funny, charming coworker at the local zoo. Seth doesn't seem aware of Maddie's big news. And, for some reason, she doesn't want to tell him. But what will happen if he learns her secret?
This is such a cute book! I'm so glad I read it! I was in a mini reading slump. Not really wanting to read anything even if I was loving it and so I decided I needed something light and fluffy. This was it! I'm now reading again and it's all because this adorable novel!
Maddie is so relatable. She wants to get a good scholarship and get into the school of her dreams: UCLA. It's close to home and it's great for what she wants to do in life. She's got a pretty messed up home life but she wants nothing but the best for them. She works at the Zoo for money and because she loves it. That's where she met Seth, the cutest guy ever! He's so adorkable!
Everything in Maddie's life changes on Maddie's 18th birthday. She buys a lottery ticket and wins! Now people she thought didn't know she existed are hanging out with her, her brother seems less depressed, her parents seem okay, but slowly those things start to fade too, her parents still fight, her brother is gambling, and can she really trust her friend or are they selling her out to a trashy website for money? All she has is Seth, who doesn't know she's won all this money and treats her the exact same. Though what if he finds out? Will he treat her the same? Will Maddie learn that she can't make control what her family does, no matter her great intentions?
Again, this is so cute that I went to my local library and got the other available Kasie West books they had because with everything going on in my life right now, I need cute, light, and fun reads. So if you want something cute with a HEA ending, I fully say this is for you! Even the writing is cute! It will pull you in and not let you go until the very end!