So most every bookworm I've ever known doesn't like movie-tie covers. We all prefer the original covers but I finally found one TV show tie-in cover that I liked more than the original and that's what lead to this topic.
Favorite
13 Reasons Why
TV Tie-In
Original
I think the Netflix cover just makes more sense. Yes, I know the swing/playground is kind of all where it started for Hannah but the story deals with Clay listening to her tapes... so I just think the cover with him wearing headphones listening and her in the background all foggy because he can't reach her anymore.
Least Favorite
TV Show Cover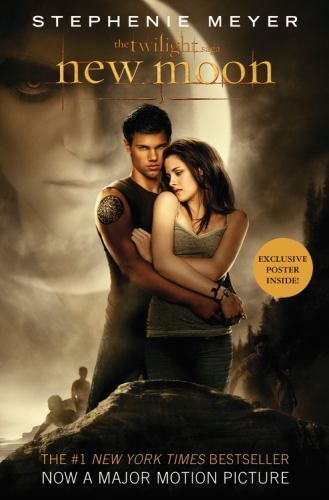 New Moon Movie Cover
Insert any other Movie/TV tie-in cover here. Though If I have to chose, I have two that really just hurt my eyes.
Both of these are just ugly to me. New Moon looks like some kind of erotica novel. Also I just dislike the actor and actress for Jace and Clary in the TV show that it bothers me and looks cheap with the design.
Topic for Next Week
Book You Were Early/Late to the Party in Reading