I read 217 books in 2017. I'm not kidding. I find that so funny.... 217... 2017.... get it? Okay, I'm sorry. I'm being weird again. Moving on! Here I just want to highlight a few books that don't get enough love that I read in 2017.
Constant chills, panic attacks, and now paranoia – there's a reason seventeen-year-old Charlie keeps to herself.
Life is looking up when she gets a job at a whimsical tea shop and gains a few new friends, but little does Charlie know there are secrets lurking beyond its door.
It only takes one night for her perspective on her small town to change forever. As if witches, vampires, and demons weren't enough, she soon realizes she's being hunted for a power she didn't know she possessed.
SINGING FIRE takes Charlie through an unexpected journey of self-discovery, betrayal, and forbidden love all while the clock is ticking for her to defeat the dark souls pursuing her – before anyone else dear to her has to die.
In the unforgiving Mesopotamian desert where Jayden's tribe lives, betrothal celebrations abound, and tonight it is Jayden's turn to be honored. But while this union with Horeb, the son of her tribe's leader, will bring a life of riches and restore her family's position within the tribe, it will come at the price of Jayden's heart.
Then a shadowy boy from the Southern Lands appears. Handsome and mysterious, Kadesh fills Jayden's heart with a passion she never knew possible. But with Horeb's increasingly violent threats haunting Jayden's every move, she knows she must find a way to escape—or die trying.
With a forbidden romance blossoming in her heart and her family's survival on the line, Jayden must embark on a deadly journey to save the ones she loves—and find a true love for herself.
Set against the brilliant backdrop of the sprawling desert, the story of Jayden and Kadesh will leave readers absolutely breathless as they defy the odds and risk it all to be together.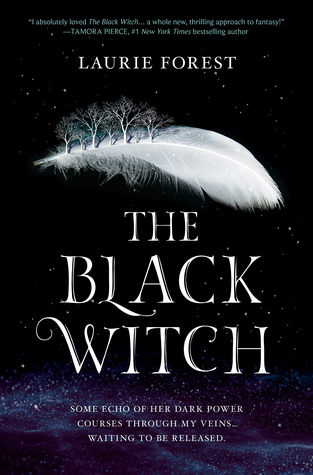 Elloren Gardner is the granddaughter of the last prophesied Black Witch, Carnissa Gardner, who drove back the enemy forces and saved the Gardnerian people during the Realm War. But while she is the absolute spitting image of her famous grandmother, Elloren is utterly devoid of power in a society that prizes magical ability above all else.
When she is granted the opportunity to pursue her lifelong dream of becoming an apothecary, Elloren joins her brothers at the prestigious Verpax University to embrace a destiny of her own, free from the shadow of her grandmother's legacy. But she soon realizes that the university, which admits all manner of people—including the fire-wielding, winged Icarals, the sworn enemies of all Gardnerians—is a treacherous place for the granddaughter of the Black Witch.
As evil looms on the horizon and the pressure to live up to her heritage builds, everything Elloren thought she knew will be challenged and torn away. Her best hope of survival may be among the most unlikely band of misfits…if only she can find the courage to trust those she's been taught to hate and fear.
Cheerleader Isobel Lanley is horrified when she is paired with Varen Nethers for an English project, which is due—so unfair—on the day of the rival game. Cold and aloof, sardonic and sharp-tongued, Varen makes it clear he'd rather not have anything to do with her either. But when Isobel discovers strange writing in his journal, she can't help but give this enigmatic boy with the piercing eyes another look.
Soon, Isobel finds herself making excuses to be with Varen. Steadily pulled away from her friends and her possessive boyfriend, Isobel ventures deeper and deeper into the dream world Varen has created through the pages of his notebook, a realm where the terrifying stories of Edgar Allan Poe come to life.
As her world begins to unravel around her, Isobel discovers that dreams, like words, hold more power than she ever imagined, and that the most frightening realities are those of the mind. Now she must find a way to reach Varen before he is consumed by the shadows of his own nightmares.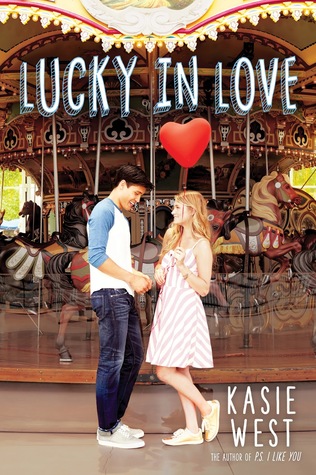 Can't buy me love…
Maddie's not impulsive. She's all about hard work and planning ahead. But one night, on a whim, she buys a lottery ticket. And then, to her astonishment—
She wins!
In a flash, Maddie's life is unrecognizable. No more stressing about college scholarships. Suddenly, she's talking about renting a yacht. And being in the spotlight at school is fun…until rumors start flying, and random people ask her for loans. Now Maddie isn't sure who she can trust.
Except for Seth Nguyen, her funny, charming coworker at the local zoo. Seth doesn't seem aware of Maddie's big news. And, for some reason, she doesn't want to tell him. But what will happen if he learns her secret?
Sometimes, one stubborn Capricorn is all it takes… to drive Wesley Hidaka to crazy, flirtatious lengths.
Wesley loves annoying his RA, Lloyd Reynolds. He just can't help it. Lloyd is focused, decisive, grounded. He has this amusing ability to follow rules.
Of course Wesley wants Lloyd to break one… or three hundred.
Sometimes, one smirking Gemini is all it takes… to have Lloyd laying down the law and marching Wesley straight back to his dorm room.
It doesn't stop Wesley teasing again. And again. And again…
But damn. Lloyd doesn't crack easily. He's full of principles. He's unshakable.
He's the perfect friend to have when Wesley needs help. Like with his truant brother and his old high school principal.
Sometimes, one little lie is all it takes… to find Wesley fake-engaged to his off-limits RA.
What can he say? It seemed like a good idea at the time…