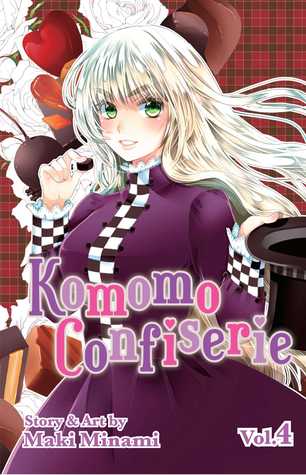 As a little girl, Komomo Ninomiya delighted in picking on Natsu Azumi, the son of her family's pastry chef. Ten years later, when the family fortune is lost and she has no place to live, Komomo encounters Natsu again in her hour of need. Now that Natsu is a master pastry chef in his own right, he'll help Komomo-but only if she works for him at his new confiserie!
Komomo attends her first festival by working in the Méli-Mélo food truck. But Natsu keeps snubbing her in front of Noel Étoile, an entitled rich girl who became attached to him while he was in France. Komomo realizes that Natsu must be in love with Noel, but why is Komomo so upset by it?
Noelle wants Natsu to be hers and she'll do whatever it takes to get him including bullying Komomo and destroying Natsu's shop. She means business and won't take anything less than Natsu. Rise is falling for Yuri and Natsu claims all he wants to do is be with Komomo. Noelle even goes so far as to bribe Komomo just to get her to go away. Komomo refuses because she loves working at the shop and eating Natsu's sweets. Finally Komomo stands up to Noelle and says she has to help clean up the mess she made. It makes Natsu so happy that she stands up for him.
In the second half of this volume, we get into the final story that will wrap up in the last volume and this plot starts with a new character; Mitsuru. Natsu's best friend. This guy still hasn't found love and is being bothered to get into an arranged marriage. Which he is not into, at all! After he spends some time with Komomo, he tells her that she loves Natsu and that he loves her back!
"I think maybe...Natsu loves you."
The tension between our two main characters is really ramping up! I just want to force them together already! Like come on guys! Just admit it and kiss already! This volume was fun and I really like Mitsuru's character. He's a really nice guy and he's just so sweet! Can't wait to finish this manga! It's been such a fun little ride.