This was hard! I have so many book quotes that I love but I did narrow it down to only ten. Woot! Anyway, without further ado, here are my ten book quotes. I hope you enjoy!
10) "Sometimes love means letting go when you want to hold on tighter."
― Melissa Marr, Ink Exchange
9) "These woods are lovely, dark and deep,
But I have promises to keep,
And miles to go before I sleep,
And miles to go before I sleep."
― Robert Frost, Stopping by Woods on a Snowy Evening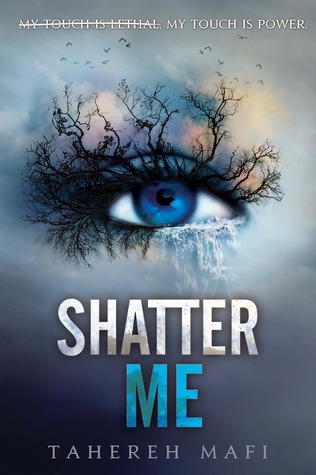 8) "I spent my life folded between the pages of books.
In the absence of human relationships I formed bonds with paper characters. I lived love and loss through stories threaded in history; I experienced adolescence by association. My world is one interwoven web of words, stringing limb to limb, bone to sinew, thoughts and images all together. I am a being comprised of letters, a character created by sentences, a figment of imagination formed through fiction."
― Tahereh Mafi, Shatter Me
7) "No one can make you feel inferior without your consent."
― Eleanor Roosevelt, This is My Story
6) "I discovered that what most people call creepy, scary, and spooky, I call comfy, cozy, and home."
― Zak Bagans, Dark World: Into the Shadows with the Lead Investigator of The Ghost Adventures Crew
5) "Who says wicked can't be good ?"
― Deborah Blake, Wickedly Magical
4) "No one knows what he or she is capable of until things are at their darkest."
― A.G. Howard, Splintered
3)
"How can something so wrong feel so right?"
― Tabitha Suzuma, Forbidden



2) "The Darkling slumped back in his chair. "Fine," he said with a weary shrug. "Make me your villain."
― Leigh Bardugo, Shadow and Bone
1)"Do you think it takes true pain to experience true pleasure?"
— Gena Showalter (Oh My Goth)