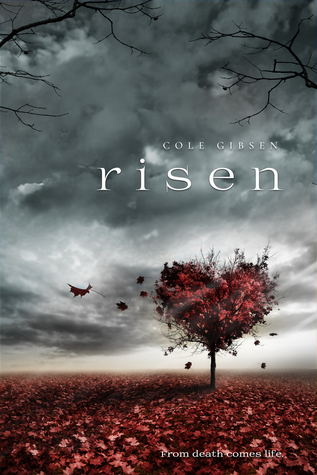 Fans of Vampire Diaries and Twilight will be thirsting for this latest vampire addiction…
My aunt has been kidnapped by vampires, and it's up to me to save her. Only…I had no idea vampires existed. None. Nada. I'm more of a reader than a fighter, and even though I'd been wishing to escape my boring existence in the middle of nowhere, I'd give anything to have it back now if it meant my aunt was safe.
Then there's the vampire Sebastian, who seems slightly nicer than most of the bloodsuckers I've run into so far. Yes, he's the hottest being I've ever come across, but there's no way I can trust him. He swears he's helping me get answers, but there's more to his story. Now I'm a key pawn in a raging vampire war, and I need to pick the right ally.
But my chances of surviving this war are slim at best, when the side I choose might be the one that wants me dead the most.
Book Breakdown
*Thanks to NetGalley for this ARC that I read voluntary*
So I've said this a million times and I will keep saying it, anything with vampire in it, I will read. So when I saw this on NetGalley I had to read it. So a little about the book, Charlie lives with her aunt in the middle of nowhere with no one around. I would lose my mind, being trapped like that... I don't know how Charlie's mental health state wasn't horrible as can be. Her aunt has never said why they live this way but one day, everything changes when vampires appear and take her aunt away. Lots of crap happens and then we find out that Charlie might be one of the three top vampire leaders daughter, only we never find that out. We never find out if her aunt is really her mother.... nothing really is resolved in this novel...
I mean one or two things are wrapped up but the big stuff is left unknown, I didn't like that. I know this is going to be a series and that's fine, I love series but this just gave no answers at all. I felt like the book ended just so suddenly.... I feel like half the book was missing. That's not something I normally get with series. We usually get some closure.
I do like what the author did with the vampire clans and how they are different. That was a nice touch. I do like a few of the characters and the book is nicely well written, it's fast paced and full of action, some romance and blood, lots of blood.
Overall, I did enjoy it and I do want to find out what happens in the next one!
Growing up, Cole Gibsen couldn't decide what she loved more—dogs or books. Rather than
choose, she decided to devote her life to both! Dog trainer (wrangler) by day and author by
night, she's the author of more than ten books with more on the way.
"Don't say it like that, Charlie. I wanted to protect you." She tugs on the edge of my cardigan,
pulling me toward her. "I love you. You're the most important thing in my life, do you
understand?"
There's a desperation in her eyes that tightens my throat. Swallowing hard, I nod.
She lets go of me with a sigh. "Maybe I took it too far." She sweeps her dreadlocks over her
shoulder and twists them tightly. "All I've ever wanted was to keep you safe."
Safe. The world spirals, cold and slippery, down my spine. "What are you so afraid of?"
She opens her mouth only to shut it again.
Jax growls.
We turn as he claws at the door.
"The only thing there is to be afraid of," she whispers. "The monsters."