I read 19 books this month and made my Goodreads goal of 106 for the year. I've been busy reading for the past four months, being out of a job has really opened up my time. Though I have started a new job so my reading will probably slow down. Good thing I made my goal early!
So let's just get right to this wrap up!
Manga
Wotakoi: Love is Hard for Otaku
Narumi and Hirotaka are, by all appearances, a power couple. They're young, good-looking professionals. But they have secrets from everyone but each other: They're serious geeks! Narumi is a fujoshi, and Hirotaka's a hardcore gamer. Their sweet, awkward love story started life as a webcomic before becoming a full-blown manga series by popular demand, and is about to become a major anime series!
Queen's Quality Volume 3
Fumi Nishioka lives with Kyutaro Horikita and his family of "Sweepers," people who specialize in cleaning the minds of those overcome by negative energy and harmful spirits. Fumi has always displayed mysterious abilities, but will those powers be used for evil when she begins to truly awaken as a Queen?
Pagan/Witchcraft
The Modern Witchcraft Book of Tarot
For centuries, witches have used the tarot to seek insights into the past, present, and future. Today, a new generation is discovering the wonder of divining through the cards. Expert tarot reader Skye Alexander shares the many meanings of the cards within the Major and Minor Arcana.
The Modern Witchcraft Spell Book
At any given moment, you have the power to manifest lasting love, boost your prosperity, and shape your destiny. Written by Skye Alexander, spellcraft expert and the author of The Modern Guide to Witchcraft, this book teaches you how to harness your inner magic through incantations, potions, and charms.
The Modern Guide to Witchcraft
Looking for an enchanting love potion? Want to create your own sacred space and promote good energy? The Modern Guide to Witchcraft helps you harness your own inner power so you can shape your destiny.
Noticed Me Yet?
Jacob's in a pickle. He needs a new flatmate, and soon. And what better way to advertise than on the noticeboards around campus?
Trouble is, someone is taking down his ads.
Jacob writes to the offending thief, little expecting to be answered—and soon he finds himself in a deeper pickle: who is this Mr. X that he keeps writing to?
And how can Jacob be falling for him?
The End Zone
Jolie Louis is a smart girl.
She knows that her best friend, Sage Poirier, is a bad idea.
He's a walking, talking cliché. The Adonis quarterback with the bulging biceps and harem of fangirls trailing behind him on campus like a stench you can't get rid of.
Sadly, that's also the reason she can't stay away from him.
Well, that and the fact that they're roommates.
Jolie is already straddling the line between friendship and more when Sage comes to her with an offer she cannot refuse: be his fake girlfriend and live for free for the rest of the semester.
She tells herself that she can handle it.
He's just the boy she saved ten years ago, right?
Gemini Rules Capricorn
Rules. Lloyd loves to make them. Wesley loves to break them.
What happens when their roles are reversed?
Find out in this rule-bending romp!
NetGalley Reads
The Way You Make Me Feel
Clara Shin lives for pranks and disruption. When she takes one joke too far, her dad sentences her to a summer working on his food truck, the KoBra, alongside her uptight classmate Rose Carver. Not the carefree summer Clara had imagined. But maybe Rose isn't so bad. Maybe the boy named Hamlet (yes, Hamlet) crushing on her is pretty cute. Maybe Clara actually feels invested in her dad's business. What if taking this summer seriously means that Clara has to leave her old self behind?
Ash Princess
For ten years Theo has been a captive in her own palace. She's endured the relentless abuse and ridicule of the Kaiser and his court. She is powerless, surviving in her new world only by burying the girl she was deep inside.
Then, one night, the Kaiser forces her to do the unthinkable. With blood on her hands and all hope of reclaiming her throne lost, she realizes that surviving is no longer enough. But she does have a weapon: her mind is sharper than any sword. And power isn't always won on the battlefield.
The Twelve Faces of the Goddess
Did you know that astrology and magick are woven from the same threads? The more you learn about one, the more you'll intuitively understand about the other. This inspiring, hands-on guide shows you how to connect with the twelve faces of the Goddess through astrology, story, ritual, and pathworking.
Otherworldly Encounters
Explore the realm of the unknown with these true stories of unexplained phenomena. Join expert ufologist and paranormal researcher Nomar Slevik as he shares fascinating stories of sightings and abductions centered in the Northeast's UFO hotspots. Discover the truth about lights in the sky and aliens on the ground from first-hand witnesses and experiencers.
Obsidian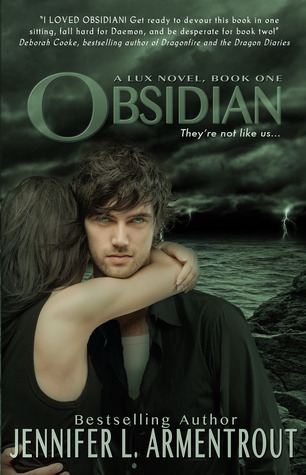 Starting over sucks.
When we moved to West Virginia right before my senior year, I'd pretty much resigned myself to thick accents, dodgy internet access, and a whole lot of boring… until I spotted my hot neighbor, with his looming height and eerie green eyes. Things were looking up.
And then he opened his mouth.
Daemon is infuriating. Arrogant. Stab-worthy. We do not get along. At all. But when a stranger attacks me and Daemon literally freezes time with a wave of his hand, well, something… unexpected happens.
Onyx
Being connected to Daemon Black sucks…
Thanks to his alien mojo, Daemon's determined to prove what he feels for me is more than a product of our bizarro connection. So I've sworn him off, even though he's running more hot than cold these days. But we've got bigger problems.
Something worse than the Arum has come to town…
Paper Princess
Ella Harper is a survivor—a pragmatic optimist. She's spent her whole life moving from town to town with her flighty mother, struggling to make ends meet and believing that someday she'll climb out of the gutter. After her mother's death, Ella is truly alone.
Until Callum Royal appears, plucking Ella out of poverty and tossing her into his posh mansion among his five sons who all hate her. Each Royal boy is more magnetic than the last, but none as captivating as Reed Royal, the boy who is determined to send her back to the slums she came from.
Reed doesn't want her. He says she doesn't belong with the Royals.
A Court of Mist and Fury
Feyre survived Amarantha's clutches to return to the Spring Court—but at a steep cost. Though she now has the powers of the High Fae, her heart remains human, and it can't forget the terrible deeds she performed to save Tamlin's people.
Nor has Feyre forgotten her bargain with Rhysand, High Lord of the feared Night Court. As Feyre navigates its dark web of politics, passion, and dazzling power, a greater evil looms—and she might be key to stopping it. But only if she can harness her harrowing gifts, heal her fractured soul, and decide how she wishes to shape her future—and the future of a world cleaved in two.
Biting Bad
Merit has been a vampire for only a short while, but she's already seen a lifetime's worth of trouble. She and her Master, centuries-old Ethan Sullivan, have risked their lives time and again to save the city they love. But not all of Chicago is loving them back.
Anti-vampire riots are erupting all over town, striking vampires where it hurts the most. A splinter group armed with Molotov cocktails and deep-seated hate is intent on clearing the fanged from the Windy City come hell or high water.
Famous in Love
When Paige Townsen, a young unknown, gets cast in the movie adaptation of a blockbuster book series, her life changes practically overnight. Within a month, Paige has traded the quiet streets of her hometown for a crowded movie set on the shores of Maui, and is spending quality time with her co-star Rainer Devon, one of People's Sexiest Men Alive. But when troubled star Jordan Wilder lands the role of the other point in the movie's famous love triangle, Paige's crazy new life gets even crazier.
Frigid
For twenty-one-year-old Sydney, being in love with Kyler isn't anything new. They'd been best friends ever since he pushed her down on the playground and she made him eat a mud pie. Somewhere over the years, she fell for him and fell hard. The big problem with that? Kyler puts the 'man' in man-whore. He's never stayed with a girl longer than a few nights, and with it being their last year in college, Syd doesn't want to risk their friendship by declaring her love.
Kyler has always put Syd on a pedestal that was too high for him to reach. To him, she's perfect and she's everything. But the feelings he has for her, he's always hidden away or focused on any other female. After all, Kyler will always be the poor boy from the wrong side of tracks, and Syd will always be the one girl he can never have.
But when they're stranded together at a posh ski resort due to a massive Nor'easter, there's nothing stopping their red-hot feelings for each other from coming to the surface. Can their friendship survive the attraction? Better yet, can they survive at all? Because as the snow falls, someone is stalking them, and this ski trip may be a life-changer in more ways than one.