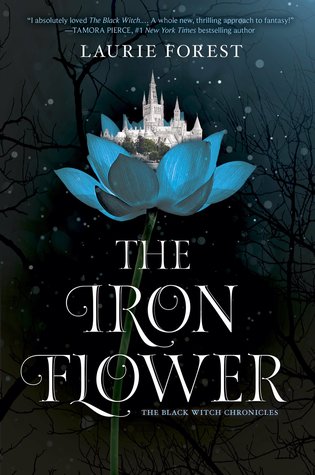 Elloren Gardner and her friends were only seeking to right a few wrongs, but their actions have propelled them straight into the ranks of the realm-wide Resistance against Gardnerian encroachment. As the Resistance struggles against the harsh rulings of High Priest Marcus Vogel and the Mage Council, Elloren begins to realize that none of the people she cares about will be safe if Gardneria seizes control of the Western Realm.
With tensions heating up in Verpacia, more and more Gardnerian soldiers continue to descend upon the university…led by none other than Lukas Grey, now commander of the newly rebuilt Fourth Division base. Though Elloren tries to keep him at arm's length, Lukas is determined to wandfast to her, convinced that she has inherited her grandmother's magic—the prophesied power of the Black Witch. As his very nearness seems to awaken a darkness inside her, Elloren finds it more and more difficult to believe that she's truly powerless, as her uncle always claimed.
Caught between her growing feelings for the rebellious Yvan Guriel and the seductive power offered by Lukas Grey, Elloren must find a way to stay true to what she knows is right and protect everyone she loves…even if that means protecting them from herself.
*I was lucky enough for NetGalley and Harlequin Teen to approve me for this ARC in exchange for an honest review*
Holy Jesus! I did not see that twist coming! I still can't even fully process what just happened and I'm so upset that I have so long to read the next one. You can't just leave a girl hanging like that!!!
Okay, let my try and reign myself in here. The Iron Flower, in my opinion, is even better than The Black Witch, it's still very very heavy handed in it's ideals and such but that's the whole point of this series and it's making it's point very well known. The characters are flushed out so well that I honestly feel like they could be real. Even the side characters are well developed.
The first one was more about Ren overcoming what her people had always told her, seeing the other people as just that, people. This one leans more towards the romance (swoon Yven) and her helping the resistance. This book made me cry, laugh, pump my fist into he air, scream, and even at the end, blew my mind.
The writing is fine, detailed wonderfully, the pace is also much better than the first, I don't feel there's any parts that drag. Overall, I can't wait to see what happens to Elloren next because she's got her plate full now.