So I don't really do TBRs as I'm a mood reader, I want to read what I what when I want, if I'm forcing myself to follow a list.... then I'm more likely not to like what I'm reading, if that makes any sense. Anyway, I'm going to list ten books that I want to read soon.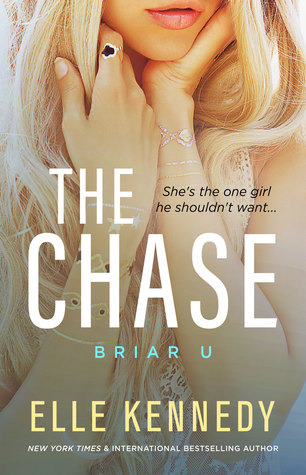 Everyone says opposites attract. And they must be right, because there's no logical reason why I'm so drawn to Colin Fitzgerald. I don't usually go for tattoo-covered, video-gaming, hockey-playing nerd-jocks who think I'm flighty and superficial. His narrow view of me is the first strike against him. It doesn't help that he's buddy-buddy with my brother.
And that his best friend has a crush on me.
And that I just moved in with them.
Oh, did I not mention we're roommates?
I suppose it doesn't matter. Fitzy has made it clear he's not interested in me, even though the sparks between us are liable to burn our house down. I'm not the kind of girl who chases after a man, though, and I'm not about to start. I've got my hands full dealing with a new school, a sleazy professor, and an uncertain future. So if my sexy brooding roomie wises up and realizes what he's missing?
He knows where to find me.
9) The Girl in the Steel Corset
In 1897 England, sixteen-year-old Finley Jayne has no one... except the "thing" inside her.
When a young lord tries to take advantage of Finley, she fights back. And wins. But no normal Victorian girl has a darker side that makes her capable of knocking out a full-grown man with one punch...
Only Griffin King sees the magical darkness inside her that says she's special, says she's one of them. The orphaned duke takes her in from the gaslit streets against the wishes of his band of misfits: Emily, who has her own special abilities and an unrequited love for Sam, who is part robot; and Jasper, an American cowboy with a shadowy secret.
Griffin's investigating a criminal called The Machinist, the mastermind behind several recent crimes by automatons. Finley thinks she can help and finally be a part of something, finally fit in.
But The Machinist wants to tear Griff's little company of strays apart, and it isn't long before trust is tested on all sides. At least Finley knows whose side she's on even if it seems no one believes her.
A Were's forbidden desire tests the limits of loyalty
When Seattle detective and alpha werewolf Derek Miller meets Riley Price, the bond is instant. Feral. Their connection entails enormous risk, for he must keep the existence of his kind secret at all costs. But the forces of darkness have Riley in their sights. Now Derek must choose between the Were code of silence and saving the woman who's set him on fire.
7) Llewellyn's Little Book of Life Between Lives
Explore exciting new case studies and research findings from the world-famous Newton Institute®. This handy pocket-size book provides an introduction to Life Between Lives, regression hypnotherapy, past life regression, and reincarnation. Discover simple exercises designed to help you make contact with a higher wisdom for answers to your questions and guidance in developing the life you were meant to live. In these pages, you will find expert advice, tips, and techniques for your own journey of spiritual self-discovery. Llewellyn's Little Book of Life Between Lives also explores soul groupings, the Council of Elders, the process of life selection, soul development, and much more. In a warm and wonderful way, this book confirms what many of us suspect—at the end of life, a home filled with everlasting, unconditional love awaits you.
6)

The Mortician's Daughter: One Foot in the Grave
The first exciting novel in a brand-new series from New York Times bestselling author C. C. Hunter!
Her dad's job is with the dead . . . and he's bringing his work home with him.
Once again, seventeen-year-old Riley Smith is the new kid in school and her dad's career has her back to being dubbed a freak. Truth is, she's a much bigger freak than her classmates think. The only company she keeps these days is the dead who follow Dad home from work. She can see them. She can speak to them. And Fate seems to think she can help them solve their last problems so that they can move on to the other side. Which is odd, because with the loss of her mother and her father's alcoholism, she's got enough problems of her own.
But nothing could prepare her for the next tormented young spirit who darkens Riley's door. The young woman's death wasn't the accident everyone believes. Soon Riley finds herself face-to-face with the killer and her only protection comes in the form of another spirit, Hayden, a boy her age with a heart-melting smile and understanding eyes that make her feel safe. If she can escape becoming the killer's next victim, Riley knows she'll have to help Hayden move on too, but what if she can't let him go?
For thrills, chills, romance and laughter, preorderThe Mortician's Daughter: One Foot in the Grave today.
Lilywhite Abernathy is a criminal. Her father's "unconventional" business has meant a life of tightly held secrets, concealed weaponry, and a strict code. But Lily's crime isn't being the daughter of a powerful mob boss. Her guilt lies in the other half of her DNA—the part that can coax ancient rumors from stones and summon fire with a thought. Lily is part fae, which is a crime in her world.
From the time before she was born, a war has been raging between humanity and fae. The Queen of Blood and Rage, ruler of both the Seelie and Unseelie courts, wants to avenge the tragic death of her heir—a death that was the fault of reckless humans.
Lily's father has shielded her from the repercussions of her ancestry…until she is sent to the prestigious St. Columba's school, straight into the arms of the Black Diamonds.
Mysterious, glamorous, and bound together in their mission but constantly at odds, Zephyr, Creed, Will, Roan, Violet, and Alkamy are a Sleeper cell of fae, planted in the human world to help destroy it from within. With covers as rock stars and celebrity children, the Black Diamonds carry out the queen's war against humanity. And unbeknownst to Lilywhite, she's been chosen to join them.
Now more than ever, Lily's heritage puts her in peril, and even the romantic attention of the fae singer Creed Morrison isn't enough to keep Lily from wanting to run back to the safer world of organized crime.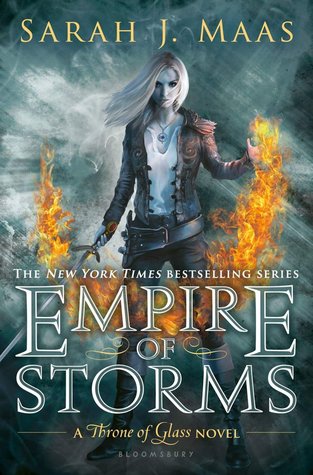 The long path to the throne has only just begun for Aelin Galathynius as war looms on the horizon. Loyalties have been broken and bought, friends have been lost and gained, and those who possess magic find themselves at odds with those who don't.
With her heart sworn to the warrior-prince by her side, and her fealty pledged to the people she is determined to save, Aelin will delve into the depths of her power to protect those she loves. But as monsters emerge from the horrors of the past, and dark forces become poised to claim her world, the only chance for salvation will lie in a desperate quest that may mark the end of everything Aelin holds dear.
In this breathtaking fifth installment of the New York Times bestselling Throne of Glass series, Aelin will have to choose what—and who—to sacrifice if she's to keep the world of Erilea from breaking apart.
Chaol Westfall has always defined himself by his unwavering loyalty, his strength, and his position as the Captain of the Guard. But all of that has changed since the glass castle shattered, since his men were slaughtered, since the King of Adarlan spared him from a killing blow, but left his body broken.
His only shot at recovery lies with the legendary healers of the Torre Cesme in Antica—the stronghold of the southern continent's mighty empire. And with war looming over Dorian and Aelin back home, their survival might lie with Chaol and Nesryn convincing its rulers to ally with them.
But what they discover in Antica will change them both—and be more vital to saving Erilea than they could have imagined.
Kelsey and David became best friends the summer before freshman year and were inseparable ever after. Until the night a misunderstanding turned Kelsey into the school joke and everything around her crumbled - including her friendship with David. So when Kelsey's parents decided to move away, she couldn't wait to start over and leave the past behind. Except, David wasn't ready to let her go...
Now it's senior year and Kelsey has a new group of friends, genuine popularity, and a hot boyfriend. Her life is perfect. That is, until David's family relocates to the same town and he shakes up everything. Soon old feelings bubble to the surface and threaten to destroy Kelsey's second chance at happiness. The more time she spends with David, the more she realizes she never let him go. And that maybe she never wants to.
1) A Court of Frost and Starlight
Hope warms the coldest night.
Feyre, Rhys, and their close-knit circle of friends are still busy rebuilding the Night Court and the vastly-changed world beyond. But Winter Solstice is finally near, and with it, a hard-earned reprieve.
Yet even the festive atmosphere can't keep the shadows of the past from looming. As Feyre navigates her first Winter Solstice as High Lady, she finds that those dearest to her have more wounds than she anticipated--scars that will have far-reaching impact on the future of their Court.