Everyone has a favorite and then we also have something we dislike. Like a coin, there are two sides to every question. Example: best sequel you've read/worst sequel you've read. So that's what 50/50 Friday is all about. We will have a new topic every Friday. If you have have ideas for this meme don't be scared to let us know!
Topic for the Week
Favorite Longest/Shortest Series
This one was really hard for me! I noticed that I am a fan of longer series over anything else when it comes to my reading so finding a short series I loved was easier said than done! But I did manage to do it! So here we go!
This was a hard one! I have so many favorites that are long series but I narrowed it down - just barely - to this one: Throne of Glass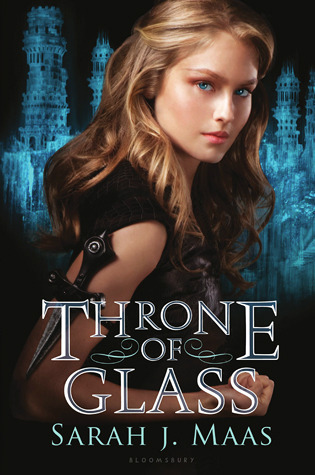 I actually got this book because my little sister had bought it, read it, and hated it. So she mailed it to me and I loved it!
When I add this series I mean the original ones written by the original author L. J. Smith, not the ones that are ghost written or the ones that spun off the TV show, no, these ones that came out in the 90's with the weird covers.
These were the very first paranormal novels that I ever read over 10 years ago and they sold me on my favorite genre.
Topic for Next Week
Scary Book/Movie You Want to Read/Watch