Hello little butterflies! Hope you're all having a wonderful day! We all have those books, the ones we love but know aren't the best or the ones that others drag for being so bad. We don't care though, we still love them. Here are some of my guilty pleasure reads.
I'm a sucker for fancy dresses on covers. I miss that trend and hope it comes back. So naturally, when I saw this book, I had to read it. I swallowed it up in one day and quickly finished the others. It wasn't till I started blogging that I saw people ripping it to pieces, saying it was such a guilty pleasure. It was my first brush with guilty pleasure reads.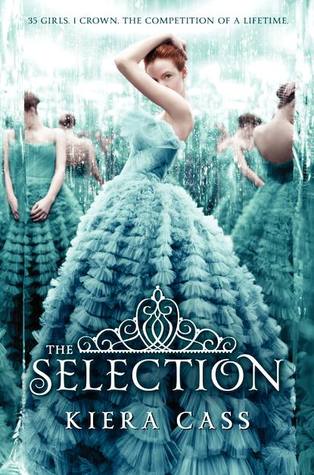 For thirty-five girls, the Selection is the chance of a lifetime. The opportunity to escape the life laid out for them since birth. To be swept up in a world of glittering gowns and priceless jewels. To live in a palace and compete for the heart of gorgeous Prince Maxon.
But for America Singer, being Selected is a nightmare. It means turning her back on her secret love with Aspen, who is a caste below her. Leaving her home to enter a fierce competition for a crown she doesn't want. Living in a palace that is constantly threatened by violent rebel attacks.
Then America meets Prince Maxon. Gradually, she starts to question all the plans she's made for herself—and realizes that the life she's always dreamed of may not compare to a future she never imagined.
This series.... I read it so long ago, such a guilty pleasure read that I made sure to never take it out of my house, never let anyone see me reading it.
Alpha girl Harper is used to getting what she wants,
and that means Adam,
Beth's all-American boytoy.
Blond, boring Beth, who Kane,
the charming playah, secretly wants too.
Miranda thinks Kane is out of her league,
but she wants him all the same.
And then there's the new girl.
Kaia. Who only wants trouble --
and he's definitely on his way.
Want to know more?
This book is your standard romance novel only with a better cover. It's full of things that people say are really bad and everyone talks about it as a guilty pleasure.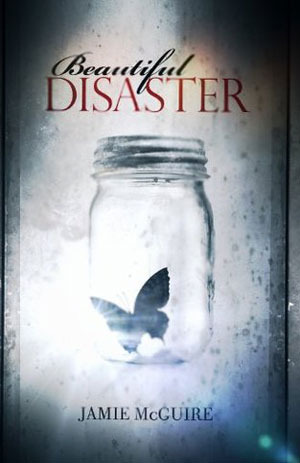 The new Abby Abernathy is a good girl. She doesn't drink or swear, and she has the appropriate number of cardigans in her wardrobe. Abby believes she has enough distance from the darkness of her past, but when she arrives at college with her best friend, her path to a new beginning is quickly challenged by Eastern University's Walking One-Night Stand.
Travis Maddox, lean, cut, and covered in tattoos, is exactly what Abby needs—and wants—to avoid. He spends his nights winning money in a floating fight ring, and his days as the ultimate college campus charmer. Intrigued by Abby's resistance to his appeal, Travis tricks her into his daily life with a simple bet. If he loses, he must remain abstinent for a month. If Abby loses, she must live in Travis's apartment for the same amount of time. Either way, Travis has no idea that he has met his match.
I've never seen something get so big and then suddenly crash so hard and everyone hates it. This series has been trashed talked so many times. Everyone I know but me, hates it. It's blows my mind watching how far this book feel from grace. Those of us who still like this series hide it... or I do. Anytime in the real world when people talk about this book, I keep quiet as long as I can and if I'm forced to talk about it.... I lie. I make light of how young I was and silly for liking it. So this to me, it the biggest guilty pleasure.
In the first book of the Twilight Saga, internationally bestselling author Stephenie Meyer introduces Bella Swan and Edward Cullen, a pair of star-crossed lovers whose forbidden relationship ripens against the backdrop of small-town suspicion and a mysterious coven of vampires. This is a love story with bite.
Now this series is one I know is bad, it's messy and just... not good but I love it. I have even reread it not long ago and it's still just as wonderfully bad as I remembered.
After a Vampire Tracker Marks her with a crescent moon on her forehead, 16-year-old Zoey Redbird enters the House of Night and learns that she is no average fledgling. She has been Marked as special by the vampyre Goddess Nyx and has affinities for all five elements: Air, Fire Water, Earth and Spirit. But she is not the only fledgling at the House of Night with special powers. When she discovers that the leader of the Dark Daughters, the school's most elite club, is mis-using her Goddess-given gifts, Zoey must look deep within herself for the courage to embrace her destiny – with a little help from her new vampyre friends (or Nerd Herd, as Aphrodite calls them)
I ate this book when it first came out, then sunk into a depression when I had to wait so long for the nest one. Yeah, it's bad, like House of Night bad and it's so based off the author's own time as a reality star that it's sickening. That being said, I still love it so much. It's so drama filled and needless drama to boot but it was so entertaining that I couldn't put it down!
Los Angeles is all about the sweet life: hot clubs, cute guys, designer...everything. Nineteen-year-old Jane Roberts can't wait to start living it up. She may be in L.A. for an internship, but Jane plans to play as hard as she works, and has enlisted her BFF Scarlett to join in the fun.
When Jane and Scarlett are approached by a producer who wants them to be on his new series, a "reality version of Sex and the City," they can hardly believe their luck. Their own show? Yes, please!
Soon Jane is TV's hottest star. Fame brings more than she ever imagined possible for a girl from Santa Barbara-free designer clothes, the choicest tables at the most exclusive clubs, invites to Hollywood premieres-and she's lapping up the VIP treatment with her eclectic entourage of new pals. But those same friends who are always up for a wild night are also out for a piece of Jane's spotlight.
In a city filled with people chasing after their dreams, it's not long before Jane wakes up to the reality that everyone wants something from her, and nothing is what it seems to be.