I found this out through Twitter but it's two Booktubers that host. When I found this, it made my little heart so happy, I can get behind this readathon! Now, don't let the title fool you, it's not actually smut, just any romance book that has a sex scene in it. So a book like A Court of Mist and Fury, would count, even though it't not an erotic book.
Dates: December 10th-16th
Challenges
The 7th is one that you can vote for and I voted for Workplace Romance, hopefully it wins. So until I know which troupe has won, I won't choose any books for it.
Here is my choices for the challenges:
Enemies to Lovers -
St-St-Stuffed
Other than his most prized Lamborghini, Karl Andrews has nothing to his name. He's down on his luck and his dollar, and his dream of becoming a professional chef is looking more and more like a pipe-dream. Even less than a pipe-dream when restaurants won't even take him on as a waiter.
And he won't ever, no not ever, consider selling his one possession. No matter how much he could make from it. Just wasn't going to happen.
He'd rather . . . rather . . .
Hell, he'd rather apply for that position to be a Girl Friday.
Other than the title, the job sounds all right. Bit of cooking, cleaning—nothing he can't handle.
Until he goes to the interview and discovers the man looking for the help is the same man he'd bullied, mocked, terrified as a boy. But Paul Hyte is obviously a better man, gracious and forgiving. And trusting—as the biggest part of the job requires looking after his son.
Despite the initial forgiveness, things are tentative between Karl and Paul, and they've both got to reconcile their pasts if they want any type of proper closure. As the two men learn more about each other an undeniable attraction grows between them—but can the two manage to forge a future together on such a rocky past and complicated present?
Friends with Benefits - The Goal (Off-Campus #4)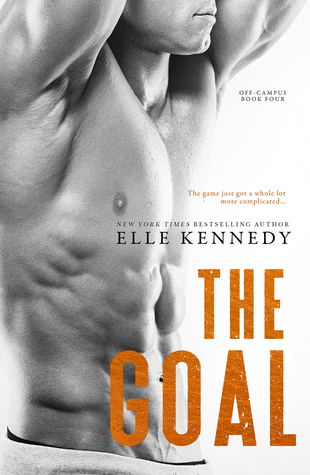 She's good at achieving her goals…
College senior Sabrina James has her whole future planned out: graduate from college, kick butt in law school, and land a high-paying job at a cutthroat firm. Her path to escaping her shameful past certainly doesn't include a gorgeous hockey player who believes in love at first sight. One night of sizzling heat and surprising tenderness is all she's willing to give John Tucker, but sometimes, one night is all it takes for your entire life to change.
But the game just got a whole lot more complicated...
Tucker believes being a team player is as important as being the star. On the ice, he's fine staying out of the spotlight, but when it comes to becoming a daddy at the age of twenty-two, he refuses to be a bench warmer. It doesn't hurt that the soon-to-be mother of his child is beautiful, whip-smart, and keeps him on his toes. The problem is, Sabrina's heart is locked up tight, and the fiery brunette is too stubborn to accept his help. If he wants a life with the woman of his dreams, he'll have to convince her that some goals can only be made with an assist.
Fake Relationship -
Tempting the Player
He's a player on and off the field...
Chad Gamble, all-star pitcher for the Nationals, is one of the best players on—and off—the field. And right now, the notorious bad boy wants Bridget Rodgers. But with her lush curves and snappy comebacks, the feisty redhead is the kind of woman a man wants to settle down with…and that's the last thing Chad needs.
When the paparazzi catch them in a compromising position, Chad's manager issues an ultimatum: clean up his act or kiss his multi-million dollar contract goodbye. To save his career, his meddling publicist says he'll have to convince everyone Bridget isn't just his flavor of the week, but his girlfriend.
Being blackmailed into a fake relationship with Chad Gamble isn't easy, especially when the sizzling physical attraction between them is undeniable. With a month to go on their arranged pretense, it's going to take every ounce of willpower they have not to fall into bed together...or in love.
Slow Burn -
The Wall of Winnipeg and Me
Vanessa Mazur knows she's doing the right thing. She shouldn't feel bad for quitting. Being an assistant/housekeeper/fairy godmother to the top defensive end in the National Football Organization was always supposed to be temporary. She has plans and none of them include washing extra-large underwear longer than necessary.
But when Aiden Graves shows up at her door wanting her to come back, she's beyond shocked.
For two years, the man known as The Wall of Winnipeg couldn't find it in him to tell her good morning or congratulate her on her birthday. Now? He's asking for the unthinkable.
What do you say to the man who is used to getting everything he wants?
Forbidden -
Stepbrother Dearest
You're not supposed to want the one who torments you.
When my stepbrother, Elec, came to live with us my senior year, I wasn't prepared for how much of a jerk he'd be.
I hated that he took it out on me because he didn't want to be here.
I hated that he brought girls from our high school back to his room.
But what I hated the most was the unwanted way my body reacted to him.
At first, I thought all he had going for him were his rock-hard tattooed abs and chiseled face. Then, things started changing between us, and it all came to a head one night.
Just as quickly as he'd come into my life, he was gone back to California.
It had been years since I'd seen Elec.
When tragedy struck our family, I'd have to face him again.
And holy hell, the teenager who made me crazy was now a man that drove me insane.
I had a feeling my heart was about to get broken again.
Stepbrother Dearest is a standalone novel.
**Contains graphic sexual content and harsh language. It is only appropriate for adult readers age 18+
Different Worlds -
The Darkest Night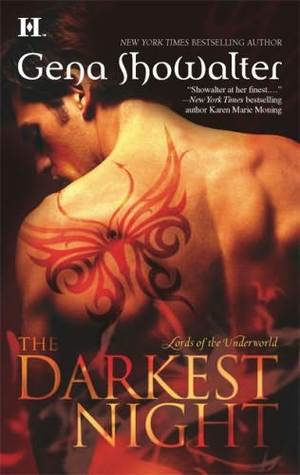 His passion - Beyond immortal...
All her life, Ashlyn Darrow has been tormented by voices from the past. To end the nightmare, she has come to Budapest seeking help from men rumored to have supernatural abilities, not knowing she'll be swept into the arms of Maddox, their most dangerous member -- a man trapped in a hell of his own.
Neither can resist the instant hunger than calms their torments... and ignites an irresistible passion. But every heated touch and burning kiss will edge them closer to destruction -- and a soul-shattering test of love...
Though they carry an eternal curse, the Lords of the Underworld are irresistibly seductive -- and unimaginably powerful...