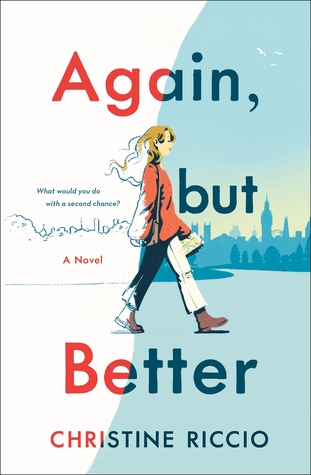 From one of the most followed booktubers today, comes Again, but Better, a story about second chances, discovering yourself, and being brave enough to try again.
Shane has been doing college all wrong. Pre-med, stellar grades, and happy parents…sounds ideal—but Shane's made zero friends, goes home every weekend, and romance…what's that?
Her life has been dorm, dining hall, class, repeat. Time's a ticking, and she needs a change—there's nothing like moving to a new country to really mix things up. Shane signs up for a semester abroad in London. She's going to right all her college mistakes: make friends, pursue boys, and find adventure!
Easier said than done. She is soon faced with the complicated realities of living outside her bubble, and when self-doubt sneaks in, her new life starts to fall apart.
Shane comes to find that, with the right amount of courage and determination one can conquer anything. Throw in some fate and a touch of magic—the possibilities are endless.
Book Breakdown
I received this novel for free in exchange for an honest review. This does not effect my opinion of the book.
Self-insert. If you wrote stories as a child or even certain kinds of fanfiction (I admit I totally wrote a few self-insert fanfiction as a young teen), you probably wrote a few self-insert plots and there's nothing wrong with that! You were having a grand old time just writing. But when a grown adult does it for a story they are actually getting published.... I don't know, it's cringy. I'm sorry, it's also a very... 'newbie' writer move or maybe lazy in the creativity department because you don't want to create a new character and get to the know them before writing... I don't really know how to put this the nicest way and for that I'm sorry but I just don't like self-insert in stories like this.
Now, I have seen the author's channel on Youtube, I used to love watching Booktube years ago. So, when little things started to pop up, like HP references in the first few pages and the we got to Lost, The Beatles.... Anything written by Cassandra Clare. Shane loved to write and read. Shane is Christine. They even look alike. Not to mention the whole blog name stuff. I cringed so damn hard when reading this and then rolled my eyes.
This book has brought up a whole topic in my mind about getting a book deal just because you're famous and will pull in the cash but we won't get into here. Now, I do want to say that I've got nothing against the author, I don't even know her so...
The writing was different.... kinda of blocky (?) but at least it was unique I guess...? It didn't flow as well as it could've with some extra editing. It will make you laugh and it does have a lot of heart. That is one good thing about self-insert books, you can feel that the author poured herself into this book (pun intended) and that it means a lot to her. Shane isn't a bad character she's just the author and if you like the author then you're going to love Shane. If you like the idea of an actual YA novel set during college instead of an NA then you're going to love this book. If you like the same things that the author likes then again, you'll love this book.
It's just not my cup of tea, I really don't like self-insert books.