Welcome to 50/50 Friday! I hope you had a great week, maybe got to swim or just getting ready for summer, enjoying that school is out (or almost out). I'm excited for summer, not because I love the heat but because I won't have to worry about colds till school starts back up and that means less stress and more time for fun things!
Anyway, I'm sure you're just here for the good stuff so let's jump into it.
Everyone has a favorite and then we also have something we dislike. Like a coin, there are two sides to every question. Example: best sequel you've read/worst sequel you've read. So that's what 50/50 Friday is all about. I'll have a new topic every Friday. Don't forget to visit other links and see what others have chosen. If you have have ideas for this meme don't be scared to let me know!
Best/Worst Read of May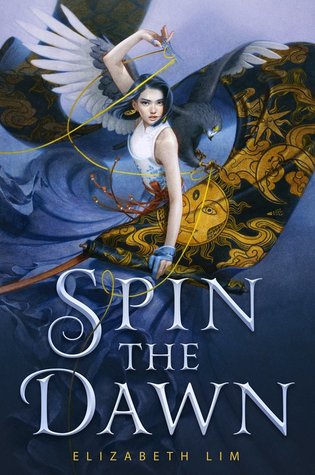 Release Date: July 9th


Review coming soon!
Out Now!
I enjoyed seeing all your Freebies! We should do a Freebie more often! If you have any ideas for upcoming 50/50 Friday's please let me know!
I read more than I thought I would during this month so that's always nice. I also read a lot of really goods stuff. Only two books were just meh. So it's hard to choose only one to place here. Therefore, I picked two.
They're both very highly recommended by me! Spin the Dawn is a YA Mulan meets Project Runway fantasy while The Scottish Rogue is a wonderful historical romance. Review for Spin the Dawn will come closer to the release date, so keep checking back if you're interested. The Scottish Rogue review will be up this coming week!
I was nearly heartbroken when I settled on a rating for Moonlight Scandals. JLA is one of my favorite authors but this book was just...
some weird soap opera stuff went down in the end and I was just kind of laughing. My favorite will always be Gabe's book.
Do you ever get random emails with offers for free books if you just review them? Well
The Alpha Takes a Bride was one of those for me. I've been reading a lot of shifter books lately and thought I'd give this one a chance... just wasn't my thing.
Favorite/Least Favorite Book of the First Half of the Year