What is 50/50 Friday?
Everyone has a favorite and then we also have something we dislike. Like a coin, there are two sides to every question. Example: best sequel you've read/worst sequel you've read. So that's what 50/50 Friday is all about. I'll have a new topic every Friday. If you have have ideas for this meme don't be scared to let me know!
Topic for the Week
Favorite/Least Favorite Horror Film
So Halloween was yesterday. Did you have a good day/night? Go to a party or trick-or-treat? Maybe you just settled down with a good horror book or film.
I spent the whole month of October watching one horror film a day with my partner and it made me want to share my favorite and least favorite. Plus, I'd love to see if you have any that I've not watched to add to my list. I love horror films and am starting to get into horror books as well.
Least Favorite Horror Film
I was too young to watch this movie when it came out but I remember my older brother and late sister being so scared about it that I had to check it out. Don't know why they were scared... it's a rather boring movie to me. I almost fell asleep during it.
Favorite Horror Film
I know everyone loves the MCU but to me... The Conjuring Universe is my thing. I love it! I think it's great and all the pisces just fit so perfectly and it's scary but the ending is always so good. Ugh, I just love this movie series!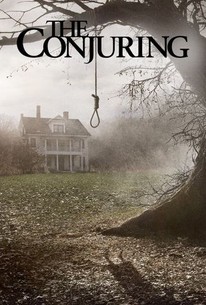 Topic for Next Week
Favorite/Least Favorite Read of October