What is 50/50 Friday?
Everyone has a favorite and then we also have something we dislike. Like a coin, there are two sides to every question. Example: best sequel you've read/worst sequel you've read. So that's what 50/50 Friday is all about. I'll have a new topic every Friday. If you have have ideas for this meme don't be scared to let me know!
Topic for the Week
Most/Least Materialistic Character
So we've all read about that character that just has to have EVERYTHING! Well my most materialistic character was the very reason I thought of this topic. Want to meet her? Well then here we go!
Most Materialistic Character
Mimi Force - Blue Bloods
She wants it, she gets it.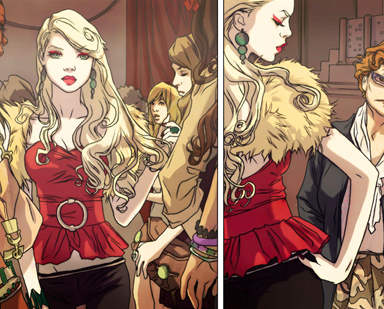 Least Materialistic Character
Bella Swan - Twilight
Say what you want but she really doesn't care about anything other than Edward...
Topic for Next Week
Best/Worst Bookish Christmas Gift