Hello, Butterflies! I hope your month is going well. I hope you're reading lots of great books, staying safe, and enjoying the most wonderful time of the year. Well... as much as one can during this pandemic. At least there is hope! A vaccine is slowly rolling out! Hopefully, by this time next year, we will go back to normal! Won't that be amazing! I know the first thing I want to do is go and visit my family. Then start planning a trip to Scotland. What about you? What's the first thing you want to do when it's safe again?
But that's not the point of this post. Since I posted a TBR this month, I thought we could go over it during the halfway point in the year. Really, I'm trying to hold myself responsible for the TBR I made. I figured you could come along to shame me when I don't stay on the right path.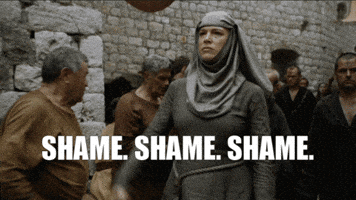 I had five books I wanted to read this month and of those five choices.... I've read one.
In Order To Live. It's a powerful story and I have a post about it up already if you'd like to read it. I fully recommend this story for anyone who's ever wondered about life in North Korea.
Now, as for the other books... I started Onyx and Ivory and like it so far but put it down to pick up Outlander. Which wasn't even on the list. As for the other books.... not touched them. I know. Believe me, I KNOW! I do this every time and it drives me insane.
But I got hooked on Outlander again and wanted to finish the book. Which I'm enjoying so freaking much!
Lastly, I started playing (trying) to play a new game. Cyberpunk 2077. I even bought the lore book to read for my play through. I'm kinda addicted. #SorryNotSorry
It's been super fun. Had a few bugs and had to reload a previous save, but besides that, it's great. Also, it has Keanu Reeves being a badass! I've never played an RPG (Role-Playing Game) quite like it. So naturally, that's also part of the reason I've not read a lot.
But I think I will be reading more soon. With my daughter on a new medication, she's been so much happier; her meltdowns are almost zero. It's the best thing that's happened all year. So it makes the stress level better in the house. Thus, much easier to focus on reading.
I'm hoping to get back into my reading jam. Right now, I just find myself not wanting to pick up a book. It might be a mix of what's happened this year and a reading slump. I'm not sure. I just want it to go away so I can read all the books on my MASSIVE TBR.
At this point in the month, I honestly just hope to finish Outlander. We'll see when I do my wrap up for the month. I also need to start on my Top 10 for 2020. So much to do!
So how's your reading month going? What are you currently reading? Let me know below. Have a great day!