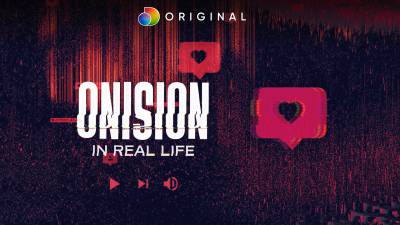 So I just learned about Discovery+ and signed up for it because they have a few shows that my partner and I love. He enjoys Naked and Afraid and true crime, while I love Ghost Adventures and a few cooking shows. So we thought this was great!
While looking through the originals, I found Onision: In Real Life. About an abusive, sexual predator that is still making YouTube videos today. He uploads daily, so you could hop over to YouTube and check him out right now.
This documentary covers his early life a little, but it kicks off when he started his channel. It shows him and his first wife and then his second partner, who was only 17 when they first hooked up. He actually had to check the laws in the state they were going to be in to make sure it was legal for them to sleep together. He was 25.
It shows videos where he was opening abusive to her. One day, while they were having sex, he stopped in the middle of the act to shave her head, then they went back to the action. Who would do that to someone?
He even caused her to have a stress-related seizure!
I had to look into this more because - as of now - only the first episode is out. There's going to be three, I believe. But I had to know more now. It's insane how deep this rabbit hole goes. It's not for the faint of heart. There's grooming, more abuse, just really gross stuff, and even one of his kids getting hurt.
All this left me wondering... why is he still allowed on YouTube? I wish I could answer that, but I can't. If you have the time, I fully recommend checking this out. You can learn everything off YouTube for free if you can't or don't want to pay for Discovery+.
Just before, it's a scary deep rabbit hole that spans years.
In the end, I was left with a single thought: it's honestly scary the stuff some people can get away with just because they're kind of famous.