So many things to talk about! I know I kinda fell off the map for a while but things have been busy and my mental health has been kicking me in the butt. When I'm not depressed, I'm anxious over stupid things. April has lots of birthdays in my family, including my own! Plus, family drama has been high but I have been reading a little more!
This month I've read Crank, Glass, and I am currently reading Midnight in Chernobyl.
In Crank, Ellen Hopkins chronicles the turbulent and often disturbing relationship between Kristina, a character based on her own daughter, and the "monster," the highly addictive drug crystal meth, or "crank." Kristina is introduced to the drug while visiting her largely absent and ne'er-do-well father. While under the influence of the monster, Kristina discovers her sexy alter-ego, Bree: "there is no perfect daughter, / no gifted high school junior, / no Kristina Georgia Snow. / There is only Bree." Bree will do all the things good girl Kristina won't, including attracting the attention of dangerous boys who can provide her with a steady flow of crank.
Crank. Glass. Ice. Crystal. Whatever you call it, it's all the same: a monster. And once it's got hold of you, this monster will never let you go.
Kristina thinks she can control it. Now with a baby to care for, she's determined to be the one deciding when and how much, the one calling the shots. But the monster is too strong, and before she knows it, Kristina is back in its grips. She needs the monster to keep going, to face the pressures of day-to-day life. She needs it to feel alive.
Once again the monster takes over Kristina's life and she will do anything for it, including giving up the one person who gives her the unconditional love she craves -- her baby.
The sequel to Crank, this is the continuing story of Kristina and her descent back to hell. Told in verse, it's a harrowing and disturbing look at addiction and the damage that it inflicts.
The definitive, dramatic untold story of the Chernobyl nuclear power plant disaster, based on original reporting and new archival research.
April 25, 1986, in Chernobyl, was a turning point in world history. The disaster not only changed the world's perception of nuclear power and the science that spawned it, but also our understanding of the planet's delicate ecology. With the images of the abandoned homes and playgrounds beyond the barbed wire of the 30-kilometer Exclusion Zone, the rusting graveyards of contaminated trucks and helicopters, the farmland lashed with black rain, the event fixed for all time the notion of radiation as an invisible killer.
Chernobyl was also a key event in the destruction of the Soviet Union, and, with it, the United States' victory in the Cold War. For Moscow, it was a political and financial catastrophe as much as an environmental and scientific one. With a total cost of 18 billion rubles—at the time equivalent to $18 billion—Chernobyl bankrupted an already teetering economy and revealed to its population a state built upon a pillar of lies.
The full story of the events that started that night in the control room of Reactor No.4 of the V.I. Lenin Nuclear Power Plant has never been told—until now. Through two decades of reporting, new archival information, and firsthand interviews with witnesses, journalist Adam Higginbotham tells the full dramatic story, including Alexander Akimov and Anatoli Dyatlov, who represented the best and worst of Soviet life; denizens of a vanished world of secret policemen, internal passports, food lines, and heroic self-sacrifice for the Motherland. Midnight in Chernobyl, award-worthy nonfiction that reads like sci-fi, shows not only the final epic struggle of a dying empire but also the story of individual heroism and desperate, ingenious technical improvisation joining forces against a new kind of enemy.
*****************
Since the HBO mini-series came out I have been obsessed with the disaster at Chernobyl and have been reading all I can about it and watching videos on it. It's such a tragic thing that should've never happened. If you want to know more let me know, I can do a whole post about it.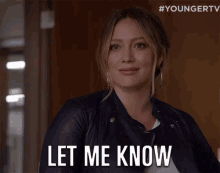 That wraps this post up! What have you been reading this month? Let me know below! I'll be blog hopping today and tomorrow so I'll see you soon!