A ruthless tycoon
Savage ambition has brought common-born Rhys Winterborne vast wealth and success. In business and beyond, Rhys gets exactly what he wants. And from the moment he meets the shy, aristocratic Lady Helen Ravenel, he is determined to possess her. If he must take her virtue to ensure she marries him, so much the better…
A sheltered beauty
Helen has had little contact with the glittering, cynical world of London society. Yet Rhys's determined seduction awakens an intense mutual passion. Helen's gentle upbringing belies a stubborn conviction that only she can tame her unruly husband. As Rhys's enemies conspire against them, Helen must trust him with her darkest secret. The risks are unthinkable… the reward, a lifetime of incomparable bliss. And it all begins with…
Marrying Mr. Winterborne
Book Breakdown
This will probably be my favorite in the series. I'm calling it now. I loved every single thing about this one and wouldn't change any of it!
Helen is a shy and sweet girl that usually spends her time reading books. Which I think as bookworms we can relate to. She has this air about her and she's very selfless. I love her character!
Rhys is a tough Welsh man who owns the biggest department store in all of England, but high society shuns him because he's not one of them. When Devon offers Rhys Helen's hand, he's intrigued by the idea. With a Lady at his side and ties to a powerful family, doors will finally be open to him as long as Helen accepts him.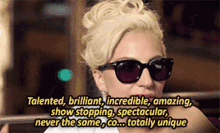 I rarely post gifs in my reviews but this one just fit. I can't praise this book highly enough. The writing, the characters, everything about it, is flawless! This will probably be one of my favorite books of the year.
It has my favorite elements, a shy, selfless heroine and a rough around the edges man that will do anything for her. I really couldn't ask for anything more.