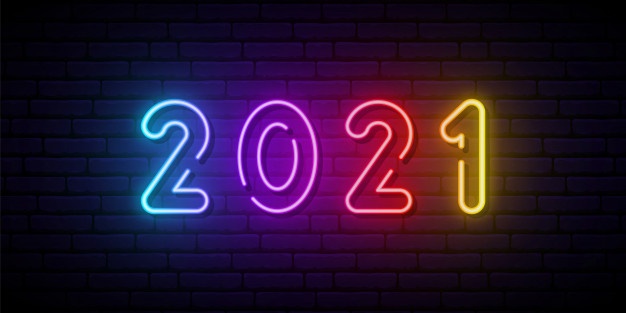 This was hard! I'm a picky reader, it's very hard to impress me after all the books I've read but these were all five star reads! I can't recommend them highly enough! They aren't really in any order except for the first one. It's a book I think every single person on earth should read.
Let's get to it!
7) The Hunting Party
All of them are friends. One of them is a killer.
During the languid days of the Christmas break, a group of thirtysomething friends from Oxford meet to welcome in the New Year together, a tradition they began as students ten years ago. For this vacation, they've chosen an idyllic and isolated estate in the Scottish Highlands—the perfect place to get away and unwind by themselves.
They arrive on December 30th, just before a historic blizzard seals the lodge off from the outside world.
Two days later, on New Year's Day, one of them is dead.
The trip began innocently enough: admiring the stunning if foreboding scenery, champagne in front of a crackling fire, and reminiscences about the past. But after a decade, the weight of secret resentments has grown too heavy for the group's tenuous nostalgia to bear. Amid the boisterous revelry of New Year's Eve, the cord holding them together snaps.
Now one of them is dead . . . and another of them did it.
Keep your friends close, the old adage goes. But just how close is too close?
6) Marrying Winterborne
A ruthless tycoon.
Savage ambition has brought common-born Rhys Winterborne vast wealth and success. In business and beyond, Rhys gets exactly what he wants. And from the moment he meets the shy, aristocratic Lady Helen Ravenel, he is determined to possess her. If he must take her virtue to ensure she marries him, so much the better...
A sheltered beauty.
Helen has had little contact with the glittering, cynical world of London society. Yet Rhys's determined seduction awakens an intense mutual passion. Helen's gentle upbringing belies a stubborn conviction that only she can tame her unruly husband. As Rhys's enemies conspire against them, Helen must trust him with her darkest secret. The risks are unthinkable . . . the reward, a lifetime of incomparable bliss.
5)
Scottish Clans and Tartans: A Fully Illustrated Guide to Over 140 Clans-Their History, Tartans, and Much More
The origin of Scottish clans and their distinctive dress is wrapped in controversy. Yet their story can be traced back to the middle of the fifth century -- and to Ireland, where the Scots then lived. This authoritative, elegantly composed guide covers over 140 clans. Organized alphabetically, the entries include information on each clan's location and history, nomenclature, and renowned clansmen -- as well as the clan's current status and development.The Scots' ancient sense of kinship is colorfully expressed through their distinctive tartans -- beautifully conveyed with full-color illustrations throughout the book, and complemented by detailed information on the color, pattern, and set of each clan. Furthermore, "Scottish Clans and Tartans" offers the reader breathtaking photographs of the Scottish landscape, fascinating illustrations and photos of important monuments and events, and black-and-white portraits of historically significant clansmen.
4) The Princess and the Rogue
Bow Street agent Sebastien Wolff, Earl of Mowbray, doesn't believe in love―until a passionate kiss with a beautiful stranger in a brothel forces him to reconsider. When the mysterious woman is linked to an intrigue involving a missing Russian princess, however, Seb realizes her air of innocence was too good to be true.
Princess Anastasia Denisova has been hiding in London as plain 'Anna Brown'. With a dangerous traitor hot on her trail, her best option is to accept Wolff's offer of protection―and accommodation―at his gambling hell. But living in such close quarters, and aiding Wolff in his Bow Street cases, fans the flames of their mutual attraction. If Anya's true identity is revealed, does their romance stand a chance? Could a princess ever marry a rogue?
3) Harry Potter and the Goblet of Fire
Harry Potter is midway through his training as a wizard and his coming of age. Harry wants to get away from the pernicious Dursleys and go to the International Quidditch Cup with Hermione, Ron, and the Weasleys. He wants to dream about Cho Chang, his crush (and maybe do more than dream). He wants to find out about the mysterious event that's supposed to take place at Hogwarts this year, an event involving two other rival schools of magic, and a competition that hasn't happened for hundreds of years. He wants to be a normal, fourteen-year-old wizard. But unfortunately for Harry Potter, he's not normal - even by wizarding standards.
And in his case, different can be deadly.
2) Secrets of a Summer Night
Annabelle Peyton, determined to save her family from disaster, decides to use her beauty and wit to tempt a suitable nobleman into making an offer of marriage. But Annabelle's most intriguing—and persistent—admirer, wealthy, powerful Simon Hunt, has made it clear that while he will introduce her to irresistible pleasure he will not offer marriage. Annabelle is determined to resist his unthinkable proposition…but it is impossible in the face of such skillful seduction.
Her friends, looking to help, conspire to entice a more suitable gentleman to offer for Annabelle, for only then will she be safe from Simon—and her own longings. But on one summer night, Annabelle succumbs to Simon's passionate embrace and tempting kisses…and she discovers that love is the most dangerous game of all.
1) The Sun Does Shine: How I Found Life and Freedom on Death Row
In 1985, Anthony Ray Hinton was arrested and charged with two counts of capital murder in Alabama. Stunned, confused, and only twenty-nine years old, Hinton knew that it was a case of mistaken identity and believed that the truth would prove his innocence and ultimately set him free.
But with no money and a different system of justice for a poor black man in the South, Hinton was sentenced to death by electrocution. He spent his first three years on Death Row at Holman State Prison in agonizing silence—full of despair and anger toward all those who had sent an innocent man to his death. But as Hinton realized and accepted his fate, he resolved not only to survive, but find a way to live on Death Row. For the next twenty-seven years he was a beacon—transforming not only his own spirit, but those of his fellow inmates, fifty-four of whom were executed mere feet from his cell. With the help of civil rights attorney and bestselling author of Just Mercy, Bryan Stevenson, Hinton won his release in 2015.
With a foreword by Stevenson, The Sun Does Shine is an extraordinary testament to the power of hope sustained through the darkest times. Destined to be a classic memoir of wrongful imprisonment and freedom won, Hinton's memoir tells his dramatic thirty-year journey and shows how you can take away a man's freedom, but you can't take away his imagination, humor, or joy.