For the first time in an entire year, I have enough books to have a wrap up post! Not kidding, I went back to check and the
last wrap up
I had was actually from September 8, 2021. This is one of the best reading months I've had all year!
So, I wanted to share the books that I read last month. Let's go!
Rating: 2 Stars
Spice: Off The Charts
Blurb
Society darling Persephone Dimitriou plans to flee the ultra-modern city of Olympus and start over far from the backstabbing politics of the Thirteen Houses. But all that's ripped away when her mother ambushes her with an engagement to Zeus, the dangerous power behind their glittering city's dark facade.
With no options left, Persephone flees to the forbidden undercity and makes a devil's bargain with a man she once believed a myth... a man who awakens her to a world she never knew existed.
Hades has spent his life in the shadows, and he has no intention of stepping into the light. But when he finds that Persephone can offer a little slice of the revenge he's spent years craving, it's all the excuse he needs to help her—for a price. Yet every breathless night spent tangled together has given Hades a taste for Persephone, and he'll go to war with Olympus itself to keep her close…
Rating: 3 Stars
Spice: None
Blurb
Couture gowns, press parties, international travel. Rachel Kim is at the top of her game. Girls Forever is now the number-one K-pop group in the world, and her fame skyrockets after her viral airport styling attracts the attention of fashion's biggest names. Her life's a swirl of technicolor glamour and adoring fans. Rachel can't imagine shining any brighter.
The only thing that's missing is love—but Rachel's determined to follow the rules. In her world, falling in love can cost you everything.
Enter Alex. When Rachel literally falls head over designer heels into his lap on a crowded metro, she's tempted to give up her anti-love vows. Alex is more than just heart-stopping dimples and adorably quirky banter. He believes in Rachel's future—both in music and in fashion.
But the higher you rise, the farther you have to fall. And when a shocking act of betrayal shatters her world, Rachel must finally listen to her heart.
Rating: 4 Stars
Spice: Lower End of Medium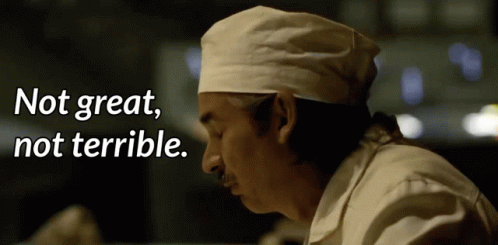 Blurb
From New York Times bestseller Lexi Ryan comes a sexy new romance novel about a runaway bride, a single dad who's sworn off love, and the kind of family secrets that can threaten to break even the deepest bonds.
You never forget your wedding day. Or the moment your twin sister pukes on your bouquet and confesses she's pregnant... with your fiancé's baby.
I wanted to get away, to hide until my heart mended. I found myself in a strange town with a mysterious stranger whose talented mouth and hands almost made me forget it was supposed to be my wedding night.
Afraid to go home to face my broken life, I pretend to be my twin so I can take her job in Jackson Harbor caring for a six-year-old girl. Imagine my surprise when I find out my new boss is my mysterious stranger — Dr. Ethan Jackson.
I never meant for Ethan to discover my secrets. I never meant for them to matter. But the longer I work with him and his sweet daughter, the harder I fall, and the clearer it becomes that I'm not the only one carrying a secret that could tear us apart.
My Review: Coming This Week!
Rating: 4.5 Stars
Spice: Low
Blurb
On the night of the blood moon, the Vampire Lord must die.
Floriane's position as the forge maiden of Hunter's Hamlet is one of reverence, for it is her skill that arms and protects the vampire hunters. She knows her place and is a faithful servant to the Master Hunter and her community... until the night of the blood moon. Until her brother is dying at the hands of the Vampire Lord Ruvan.
Wanting to defend her home at all costs, Floriane fights the vampire lord, ready to give her life if it means taking his. But Ruvan doesn't want to take her life... he wants her.
Kidnapped and brought to the vampire castle, Floriane is now blood sworn to the vampire lord. She is bound in mind and body to her worst enemy. But Ruvan isn't the fiend she thought he was. She learns the truth of the vampires: They are not mindless monsters, but a proud people, twisted and tortured by an ancient curse.
Ruvan believes that Floriane might be the key to ending his people's suffering. All Floriane wants is to defend her home. Loyalties are tested and the lines between truth and lie, hate and passion, are blurred.
When her dagger is at his chest, will she be able to take the heart of the man who has claimed hers?
A darkly-reimagined Snow White meets inspiration from Beauty and the Beast in an epic fantasy world of hunters, vampires, and curses that run deeper than blood. This stand alone is complete with a "happily ever after" ending. It's perfect for fantasy romance fans looking for just the right amount of steam and their next slow-burn and swoon worthy, enemies to lovers story.
My Review: Coming Next Week
Rating: 5 Stars
Spice: Lower End of Medium
Blurb
Two hearts steeped in scandal . . .
When an unexpected inheritance elevates her family to the ranks of the aristocracy, Amelia Hathaway discovers that tending to her younger sisters and wayward brother was easy compared to navigating the intricacies of the ton. Even more challenging: the attraction she feels for the tall, dark, and dangerously handsome Cam Rohan.
Wealthy beyond most men's dreams, Cam has tired of society's petty restrictions and longs to return to his "uncivilized" Gypsy roots. When the delectable Amelia appeals to him for help, he intends to offer only friendship—but intentions are no match for the desire that blindsides them both. But can a man who spurns tradition be tempted into that most time-honored arrangement: marriage? Life in London society is about to get a whole lot hotter . . .
My Review: Not Even Written Yet (LOL)
Spice: Lower End of Medium
Rating: 3 Stars
Blurb
He'd tried so hard to forget her.
Kev Merripen has longed for the beautiful, well-bred Winnifred Hathaway ever since her family rescued him from the brink of death when he was just a boy. But this handsome Gypsy is a man of mysterious origins—and he fears that the darkness of his past could crush delicate, luminous Win. So Kev refuses to submit to temptation . . . and before long Win is torn from him by a devastating twist of fate.
Can she remember the man he once was?
Then, Win returns to England—only to find that Kev has hardened into a man who will deny love at all costs. Meantime, an attractive, seductive suitor has set his sights on Win. It's now or never for Kev to make his move. But first, he must confront a dangerous secret about his destiny—or risk losing the only woman he has lived for . . .
Six books aren't really a lot compared to what most book bloggers read, but I'm proud of this number. So tell me, what did you read last month? Any new favorites among them? Or have you read any of the ones I mentioned? Let me know down below! Stay safe and happy reading!